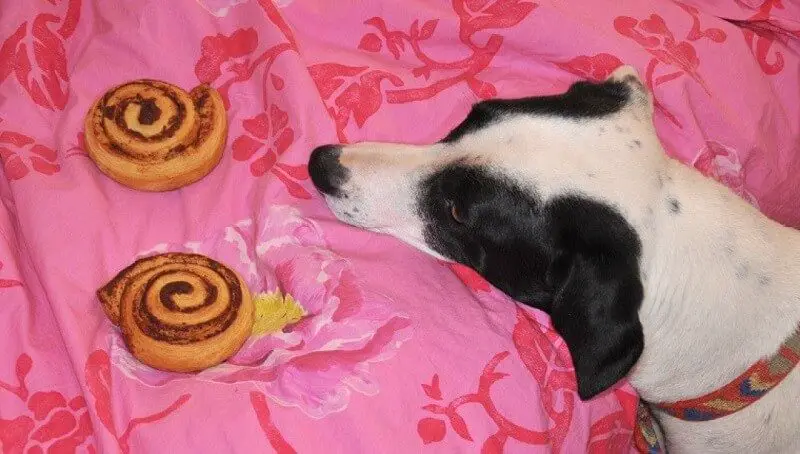 Can Dogs Eat Cinnamon?
November 7, 2022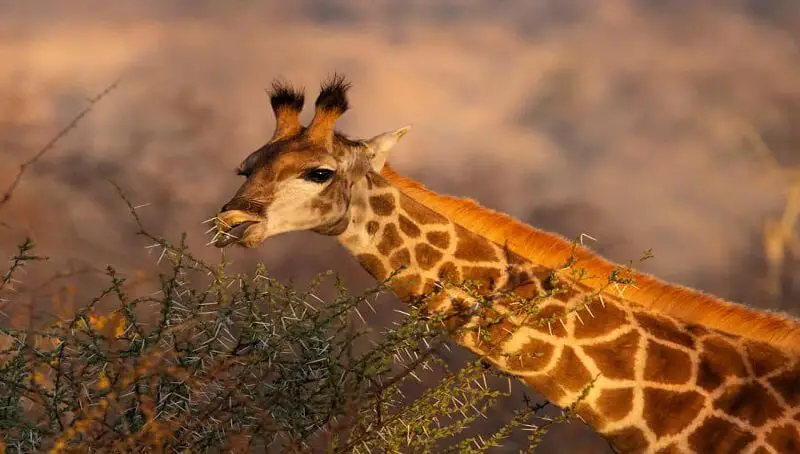 What do Giraffes Eat?
November 8, 2022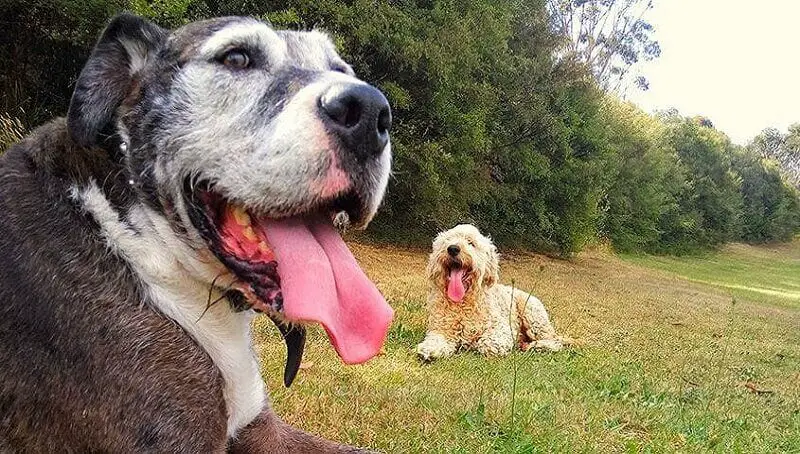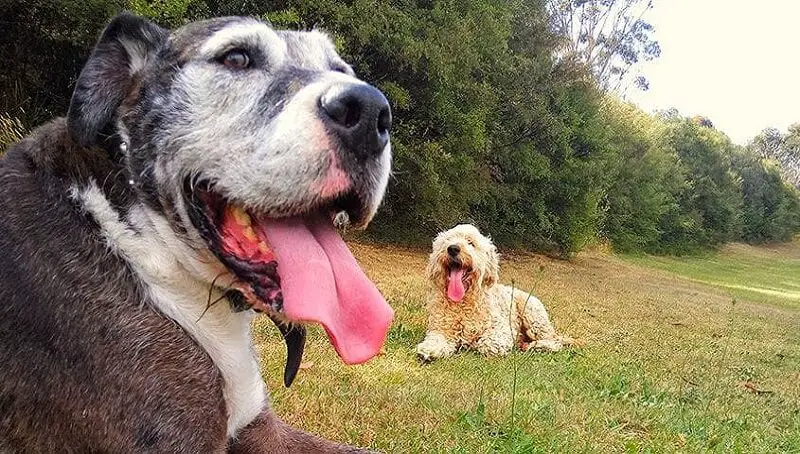 There are hundreds of official dog breeds around the world, as you well know, and each dog has its own unique set of characteristics and personality. But one thing is certain, these reliable companions of ours are fascinating creatures! That's why we should know some interesting things about dogs.
Dogs are empathetic
If you want to fully laugh, yawn in front of your dog. The chances of him copying your gesture are very high because empathy is a well-known characteristic of dogs. You can do it several times, and the result will be the same. The effect is called "contagious emotion" and was discovered not long ago, in 2008 by a group of researchers. Prior to this study, there was a certainty that primates would copy yawning, but it was not known that dogs did, too.
Moreover, dogs seem to copy not only gestures, but also the feelings of the owner, so the next time your dog is agitated, ask yourself if he has taken over from your anxiety.
Dogs look deep into your eyes
Dogs are the only animals that are not part of the primate family that would look right into your eyes. And you can look deep into their eyes without fear of being attacked. However, there are also individuals who interpret this gesture as one of hostility, so you better not apply it to a dog you don't know.
You might also like my articles with interesting facts about the Long-Haired Dalmatian, the Miniature Pug, or the Bichon Shih Tzu.
On the other hand, if you have long eye contact with your pet, your bodies will eliminate oxytocin, also known as the love hormone. Doctors have found the same hormonal release in moments of affection between two lovers or between a parent and child, dogs being the only animals having this reaction, of all the species on earth.
Dogs think they're the owners' children
A 2015 study about dogs' neural reactions showed that when dogs smell their owners, it automatically activates the part of their brain called the reward center. Moreover, it seems that they consider themselves part of the family, and even that they are the children of the owners because they often have the same behavior as that of a baby.
Unlike cats or horses, dogs will always seek help from owners when they feel in danger, like children.
Dogs can learn up to 200 words
Like dolphins, monkeys, or parrots, dogs can understand and react to about two hundred words. Of course, most of these will be closely related to the toys that the dog has, the food or walk he is looking forward to every time. The speed at which dogs can learn new words is similar to that of children who are just beginning to speak.
Why do dogs roll before they fall asleep?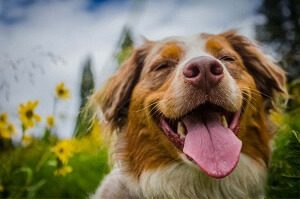 If you noticed at least some funny behavior of your dog before he finds a good place to sleep, you can be sure that you're not the only dog owner who wondered why he keeps circling and going after his tail before he goes to bed.
The answer is hilarious and comes from the genetic inheritance of dogs, who, as you already know, lived in the wild before being domesticated. There was also the danger that they would sit in a place where insects or snakes could bite them. Therefore, the dogs would beat the leaves, grass, or soil on which they were to sleep.
The same gesture was a signal to other dogs that the sleeping place was already marked. Last but not least, dogs circle before falling asleep to test the comfort level of the place they are going to rest on.
Why does the dog take his food and goes with it to another place?
If your pet likes to take the biscuits you offered him and eat them in another place, you've probably wondered why he's doing so. The reasoning seems to come from a time when dogs were not domesticated yet. At that time, when hunting in packs, they had to take their portion and eat it somewhere where a possible confrontation with another dog was avoided. So, your dog probably thinks you're the alpha, so you are stronger than he is.
Which are the biggest dogs in the world?
The world's largest dog weighed over 155 pounds at just 8 years old and was part of the English Mastiff breed. Also, Neapolitan Mastiff is the second breed in the world when it comes to huge dogs. Bronze in this chapter is won by the Irish Wolfhound breed, which has existed since Roman times.
Interesting dog facts! – What you didn't know and might want to know
The Newfoundland dog breed was originally created to help fishing vessels and save people who are at risk of drowning.
Two Pomeranians and a Pekinese survived the sinking of the Titanic.
Dogs follow their tails for several reasons: Curiosity, anxiety, prey instinct, or simply fleas! If your dog is tracking his tail excessively, talk to your veterinarian.
Dalmatian puppies are pure white when they are born and develop their spots as they age.
Dogs dream! Dogs and humans have the same type of sleep as SW (SWS) and rapid eye movement (REM), and during this REM stage dogs can dream. Paw movements that occur during sleep are signs that your pets are dreaming!
The eyes of dogs contain a special membrane, called the tapetum lucidum, which allows them to see in the dark.
According to a survey, 72% of dog owners believe their dog can detect when stormy weather is on the way.
The normal temperature of a dog is between 101- and 102,5-degrees Fahrenheit.
Americans love dogs! 62% of U.S. households own a pet, which is equivalent to 72,9 million homes.
45% of dogs sleep in their owners' beds.
The sense of smell in dogs is 10.000 to 100.000 times more acute than that of humans.
The fact that a dog sees only in black and white is a myth. In fact, it is believed that a dog sees mainly in blue, green-yellow, yellow, and various shades of gray.
Humans hear best at about 2000 Hz, while dogs hear best at 8000 Hz.
The ears of dogs are extremely expressive. It's no wonder because there are more than a dozen separate muscles that control the movements of a dog's ears.
Chow Chow dogs are well known for their distinct blue-and-white tongues but are born with pink tongues. They become blue-black at 8-10 weeks of age.
If humans have sweat glands all over the skin, from 2 to 5 million, dogs have such glands only in the cushions located at the base of the legs.
A dog that is one year old is as mentally mature as a 15-year-old kid.
In the US you will find the largest population of dogs in the world, and the second in this ranking is France.
The number one health problem among dogs is obesity. Most likely, this is due to highly processed foods and many additives that they are ingesting more and more often.
A dog's nose is unique and could be analyzed in the same way as fingerprints on people's fingers. If you're wondering why your dog's nose is always wet, then you should know that it secretes a thin layer of mucous used to absorb the smell. You will notice that after sniffing, dogs will lick their noses to isolate a sample and better remember what they smelled.
Only dogs and humans have a prostate.
It is said that all dog species descended from a species called Tomarctus, which lived on Earth several million years ago.
It is believed that the smartest dogs in the world belong to the Border Collie, Puddle, and Golden Retriever breeds and the "silliest" breed is the Afghan dog.
All dogs are anatomically identical, so they have 321 bones and 42 teeth. When they are small, they only have 28 teeth.
The oldest dog in the world lived until the age of 29 years and five months. It was part of the Queensland Heeler breed and was named Bluey.