Hi there! Welcome on Petculiars!

A Blog about all kinds of pets!
---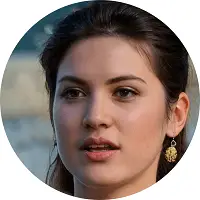 ---
Hi, I Am Lisa Selby
I Am A Veterinary Doctor & A Pet Enthusiast
This particular website will be a little different than the ones you are probably used to, talking about the cutest cat or the most trained dog. Along with the normal family pet articles, we will also talk about exotic pets and how to raise them.
Disclaimer: Informational Content

Although the information provided on this blog is written and verified by Dr. DVM. Lisa Shelby, all of the content on this website, including but not limited to text, graphics, images, and any other medical materials are for informational purposes only. The purpose of this website is to promote broad consumer understanding and knowledge of various health topics. It is not intended to be a substitute for professional medical advice, diagnosis, or treatment. Always seek the advice of your physician or other qualified health care provider when needed.