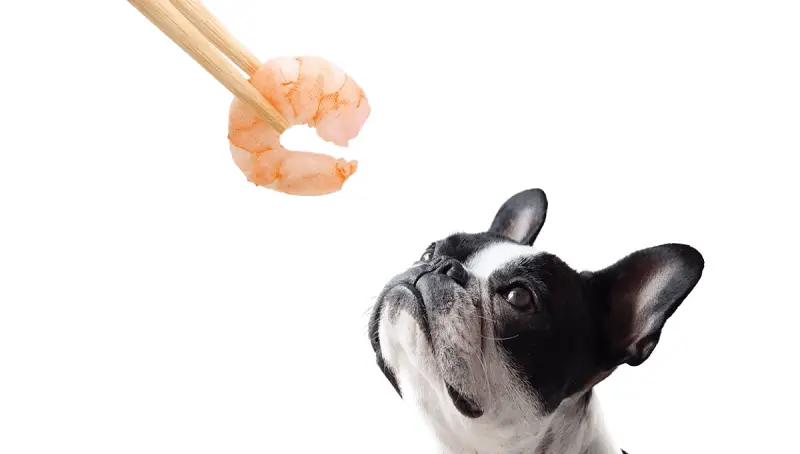 Can Dogs Eat Shrimp?
November 7, 2022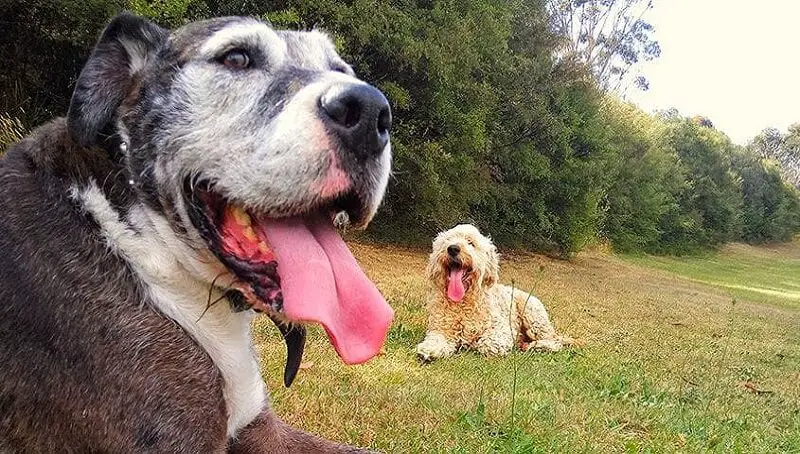 Dog Facts for Kids
November 7, 2022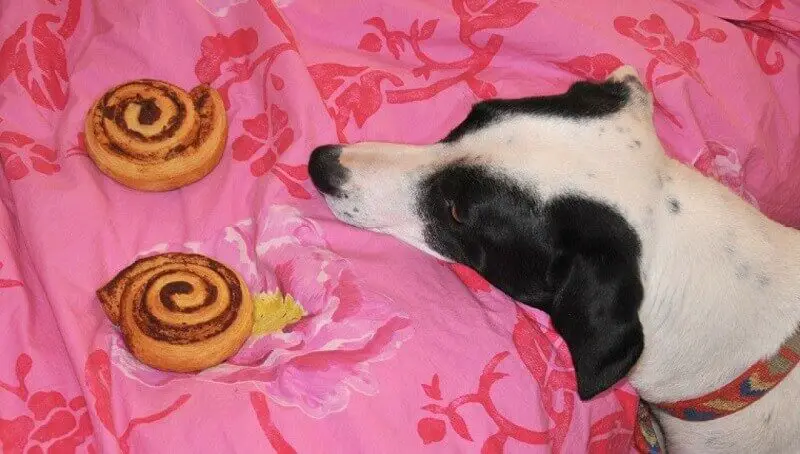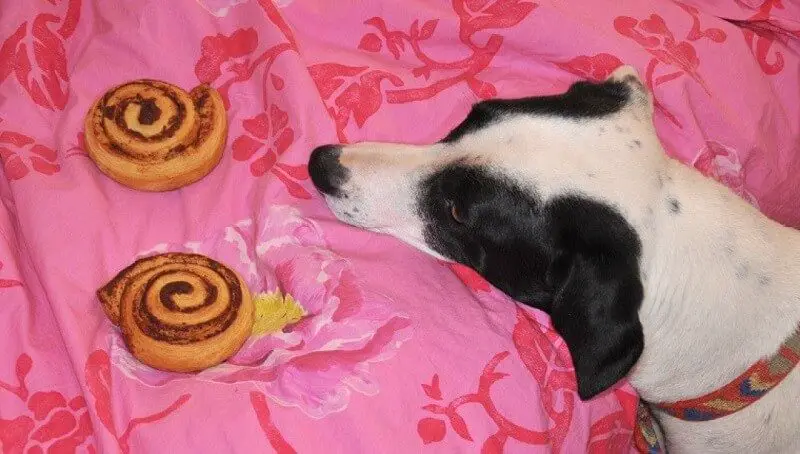 Cinnamon can have many benefits in a human's diet. It is a powerful antioxidant, and anti-inflammatory, and can help lower blood sugar levels, and improve insulin sensitivity in diabetics who are insulin resistant. Can also help with neuro-degenerative diseases and more! It's a spice present in the world's storehouses, but you probably are wondering if it is safe for your dog.
The short answer is yes. Cinnamon is a relatively safe spice for dog consumption. However, the benefits that apply to humans are not fully valid for dogs, and feeding your dog with cinnamon should be done with a certain level of caution and discretion.
According to ASPCA, cinnamon is non-toxic to cats, dogs, and horses. This does not mean that it is good to feed your dog your leftovers with large amounts of cinnamon. Giving your dog too much cinnamon can cause stomach upset. As with all new foods, introduce your dog to cinnamon gradually. This allows you to check for allergies.
What types of cinnamon are safe for dogs?
Cinnamon is a type of spice that is very common in most kitchens. It can be used in both sweet desserts and breakfast dishes, as well as in main courses. Cinnamon is made from the bark of the cinnamon tree.
There are two different types of cinnamon commonly found on markets around the world. There is a Ceylon cinnamon, called "true" cinnamon, and "Chinese" cinnamon called Cassia cinnamon.
Cassia cinnamon comes from the Chinese cinnamon tree, found throughout China, while Ceylon cinnamon comes from the cinnamon Verum tree found in Sri Lanka. Cassia cinnamon is dark brown-red, has thicker chopsticks, and a tougher texture than Ceylon cinnamon.
It is also cheaper than Ceylon cinnamon and the most commonly consumed type in the world, including the United States. Unless you're shopping at a "higher level" and buying from the specialized spice market, the cinnamon sticks and ground cinnamon from your pantry and local grocery are undoubtedly Cassia cinnamon.
Potential health benefits of consuming cinnamon in dogs
It is believed that cinnamon has many health benefits. Cinnamon is a good source of antioxidants that have anti-inflammatory benefits.
Cinnamon for dogs' teeth
You might also like my articles on whether cats can eat cinnamon and whether dogs can eat quinoa or coconut.
Cinnamon can be used as a natural remedy for bad breath in dogs. It helps remove bacteria from the mouth. Give your dog hard parts of cinnamon to help remove plaque and clean the gums.
Cinnamon for overweight dogs
Exercise and a proper diet are the best ways for your dog to lose weight and maintain its ideal number of pounds. Using special foods and spices, such as cinnamon, can intensify your dog's weight loss efforts.
Cinnamon helps the dog lose weight in a variety of ways:
It speeds up the metabolism;
Controls blood sugar levels in diabetic dogs;
Use cinnamon to suppress appetite and reduce food intake in dogs;
It reduces LDL, which is a great indicator of diabetes in dogs.
Gastrointestinal purpose
Cinnamon has strong antibacterial properties. Use it in combination with honey to relieve flatulence, diarrhea, and other upset stomach symptoms. Use cinnamon to improve your dog food flavors. This improves the taste and creates interesting flavors for your pet.
Cinnamon for dogs with cancer
Cinnamon is increasingly used as a chemoprevention agent for cancer. It is widely studied for its anti-tumor properties. Cinnamon has a number of properties that can be beneficial for dogs with cancer. It has antioxidants that help improve immunity. It is a powerful antibiotic that helps fight adjuvant infections in dogs with cancer. Studies on the polyphenol content of cinnamon have shown that cinnamon can alter the growth of cancer cells.
Kidney disease
The fact that cinnamon controls blood sugar, prevents weight gain and heart disease lowers the risk of kidney failure in dogs. Cinnamon improves the ability of the kidneys to filter substances. The antibacterial properties of cinnamon can help treat infections in the urinary tract and kidneys of dogs and prevent bacterial growth.
Cinnamon for arthritis in dogs
Arthritis in dogs is a condition driven by inflammation. It involves the production of chemical compounds – cytokines. The activity of immune cells leads to tissue damage. Cinnamon has anti-inflammatory benefits. Its extracts have the ability to slow down cellular damage that contributes to inflammation and aging of tissues in dogs.
How much cinnamon can you give your dog?
Proper dosage is essential if you are planning to achieve certain results. Introduce cinnamon to your dog gradually and slowly increase the dose until the appropriate dose is reached.
These are the recommended daily doses for cinnamon powder based on weight:
1-10 kg: offer up to 1/8 teaspoon
10-20 lbs.: ¼ teaspoon
20-50 lbs.: up to a teaspoon
50-100 lbs.: 1-2 teaspoons
Over 100 pounds.: up to a spoon full of cinnamon
These doses may vary depending on the type of food and how your dog likes the taste of cinnamon.
What to do if the dog ate too much cinnamon?
If the dog eats too much cinnamon, it will likely face some stomach problems, such as diarrhea or vomiting. They may also face some problems when they have a wound as they begin to bleed due to the blood-clotting effects that cinnamon has.
Unlike other human foods out there, cinnamon doesn't really have the potential to be fatal for dogs, even if dogs eat cinnamon in fairly larger amounts than they should. This, for example, is not at all true for chocolate, because chocolate is very bad for dogs even in the smallest amounts, while excessive amounts can prove to be lethal.
When eating too much cinnamon, most of them will experience what I mentioned above, some diarrhea and vomiting as a way for their bodies to get rid of it.
So, long story short, sprinkling around half a teaspoon of cinnamon on a meal, from time to time, will be more than enough.
Possible health problems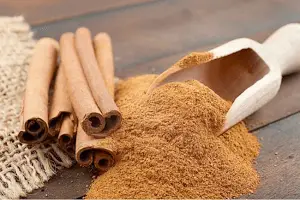 It should be noted that both Cassia cinnamon and Ceylon cinnamon contain coumarin, a natural compound found in plants. It has an aromatic, sweet smell and is often added to perfumes and cosmetics, but is also used as a precursor to anticoagulant drugs such as warfarin.
Watch out! Ingesting an excessive amount of coumarin can be toxic to both the kidneys and liver of dogs. Follow the recommended dosage from above.
Cassia cinnamon is a more concentrated source of coumarin than Ceylon cinnamon, with about 1% coumarin, while Ceylon cinnamon has only about 0.004%.
So, while both varieties have relatively low concentrations of coumarin in them, Ceylon cinnamon is much safer in terms of the potential of coumarin poisoning.
Although technically cinnamon is not a toxic food for dogs, it is not 100% safe, and the benefits of adding cinnamon to your dog's daily diet are not yet known.
Final thoughts
If you want to incorporate cinnamon into your dog's diet, seek veterinary advice before adding it to the dog's food, and also before filling the essential oil diffuser with cinnamon oil.
Always check the labels to confirm that the cinnamon you buy is Ceylon. Buy products from reputable stores, as it can be difficult to tell the difference between Ceylon powders and cassia cinnamon.
It's important to note that cinnamon foods may contain ingredients like nutmeg, raisins, and onions that can be poisonous to your dog. Make sure that cinnamon recipes fed to your dog are made specifically for pets in terms of ingredients. Avoid giving your dog human foods that contain cinnamon.