Are you planning on getting a pet duck and you have no idea how you're going to name it? This article won't just give you one, but over 300 different duck names, some funny, others cute, and others simply appropriate for a duck. So keep reading and I`m sure you'll find something that works for you and your pet.
Ducks are becoming more and more accustomed to people and domesticated all around the world. Believe it or not, a lot of people choose to get a duck as a pet.
It's becoming more and more popular for people, and even some celebrities, to raise ducks as their pets. This is due to the fact that it has been noticed that they have great personalities, making them really easy to be raised by anyone. At the same time, some people only keep them for their big eggs, which are packed with nutrients.
Although they are pretty easy to raise, there is still a lot to learn before you can consider yourself a great duck owner, and there is still a lot of work to be done to make sure you provide them with everything they need.
In the old days, ducks were considered very hard to raise. They were something between very messy and very clean birds. Their poop is what makes them messy and it can end up all over your house and yard if you don't keep it under control.
People have noticed that these birds are actually very intuitive and self-sufficient, which makes caring for them pretty easy. Not only will they be really easy to raise, but they will also help you get rid of any crawling pests, and they will forage and fly all around your yard, which is also nice.
Depending on the illnesses they have to face and the way their owners take care of them, ducks will live up to around 20 years. If you want your pet duck to be healthy and live for as long as possible, you have to figure out the best way to care for it beforehand.
How Can I Turn a Duck Into My Friend?
If you handle the ducks properly and hand-feed them as often as possible, then you can become not only a friend but an actual companion for them. You will find that each duck has a unique personality. Although they don't seem like warm creatures, you will actually notice that playing with ducks, watching them grow, and raising them, comes with big satisfaction.
You will surely know that you made a friend when you see a duck that you know you're taking good care of, coming at you, wagging its tail and honking.
Important Things To Know Regarding Duck Raising
It's always best to get two ducks instead of one because ducks are social. They like to live in big groups, but if that's not possible, they need to have at least one more bird as a companion. If you'll only get one, it will get depressed and lonely.
They need fresh food and water. If your duck will end up overeating before drinking the necessary water if it has no water at all, then the food might swell inside it and this will lead to a lot of complications.
Some duck species will grow faster than you'd expect. You will have to be prepared to offer them a big space or be ready for renovations to extend their living space.
Ducks will most often find their end due to either illnesses, snakes, hawks, or foxes. To ensure they live happily and for a long time, you have to lock them up to protect them from predators and keep their environment clean at all times.
You should keep in mind that docks aren't made to live in an apartment for a bunch of reasons. They like it more in grassy areas with clean and fresh water, with just enough sunlight.
Duck Names – Over 300 of them
After going through some general knowledge about ducks and a few easy tips to follow to ensure the pet's wellbeing, let's go over some popular, funny, or cute duck names.
Famous Duck Names
The easiest road to naming your pet, especially a more peculiar one, is to find its famous counterparts and give it the name of a celebrity from the same species. The list below will give you ideas of duck names taken from movies, TV shows, or cartoons.
Daisy Duck
Donald Duck
Daffy Duck
Daphne Duck
Count Ducula
Duck Dodger
Scrooge McDuck
Ferdinard
Mock Duck
Becky
Charlie
Magica De Spell
Ming-Ming Duckling
Lucky Ducky
Gizmoduck
Louie
Pato
Launchpad McQuack
Darkwing Duck
Jemima Puddle-Duck
Featherby
Aflac
Howard the Duck
Ludwig Von Drake
Guard Duck
Webbigail 'Webby' Vanderquack
Gooseberry Sprig
Della Duck
Ferdinand
Plucky Duck
Dewey
Deputy Duck
Huey
Funny Duck Names
Are you the type of funny guy that always finds something to laugh about? Then you will probably want to find a funny name for your pet duck as well. The list below will surely give you some great ideas for duck names that will make everyone smile.
Daffy
Puddles
Quack Sparrow
Plucker
James Pond
Feather Locklear
Quack Sparrow
Wolfgang Duck
Great Duckpression
Duck Norris
Duck Duck
Pond Pigeon
The Duck Knight
Big Bill
Psyduck
Scrooge McDcuk
Quack the Ripper
Ducky MoMo
Uncle Quacker
Firequacker
Quackpot
Rubber
Quackmire
Quackzilla
Lucky Duck
Quackula
Eggbert
Nutquacker
Side Chick
Quack Efron
Quackie Chan
Moby Duck
Quack Black
Aflac
Sir Quacks-A-Lot
Quackhead
Quacker Jack
Donald Quack
 Quackers
Cheese And Quacker
Waddles
Cute Duck Names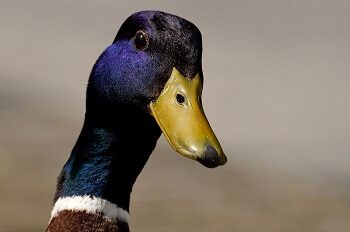 If you're thinking of naming your pet duck something adorable or cute, then you should really check out my choices for the cutest duckling names.
Sugar
Jelly Bean
Comet
Marshmallow
Ollie
Coconut
Webby
Snowflake
Downy
Vanilla
Pogo
Brownie
Muffin
Ruffles
Feathers
Silky
Necco
Puddles
Cookie
Ducky
Snickers
Popcorn
Sprinkles
Fern
Walnut
Pepper
Pecan
Waddles
Bacon
Cupcake
Snowball
Toffee
Honeydew
Male Duck Names
This list would be great if you have a male duck and don't know how to name it. We made this list to be the perfect combination of classic and creative male names for your pet.
Ceaser
Brady
Frazier
Baxter
Bernard
Bailey
Ziggy
Coke
Sparky
Saxon
Sammy
Riley
Gary
Vernon
Otis
Ollie
Marley
Henri
Lucky
Frankie
Loki
Joey
Mickey
Ace
George
Diesel
Cadet
Coco
Champ
Dillard
Buddy
Finn
Bubba
Bruno
Jake
Male Duckling Names
If you've just adopted a tiny male duckling and have no idea what to name it, then this small list will at least push you in one direction or another.
Frazier
Franklin
Grey
Baxter
Bubba
Bernard
Gary
Charlemagne
Runner
Monty
Duncan
Moe
Female Duck Names
If you want to give a name to a female duck then you really have to check out this list. You will surely find something to use.
Daisy
Coco
Cleo
Cookie
Bella
Allie
Sydney
Riley
Misty
Pebbles
Nikki
Mimi
Abby
Molly
Millie
Sadie
Marley
Lilly
Lady
Macy
Lucy
Zoey
Lacey
Bailey
Kona
Gracie
Honey
Maggie
Maddy
Hazel
Emma
Holly
Heidi
Dixie
Annie
Female Duckling Names
If you have a young female duck and want to give it the perfect name, then maybe you can find it in the list below.
Marigold
Beatrice
Flower
Penny
Jasmine
Riesling
Sandie
Genevieve
Willow
Niagra
Queen
Harper
Fiona
Bella
Doris
Raisin
Tinker Bell
Gabby
Nina
Selena
Rhonda
Una
Yolanda
River
Charlotte
Angel
Gretchen
Becky
Topaz
Cleopatra
Peach
Fleur
Lilac
Dory
19. Hazel
18. Opal
Pansy
Precious
Duchess
Tutu
Jade
Lily
Tulip
Molly
Holly
The Best Duck Names in My Opinion

Here is a list of the best names to give your pet duck, at least from my perspective.
Thelma
Purity
Moby
Ducky
Quackers
Jemima
Charles
Donald
Daffy
Puddle
Louise
Daisy
Appropriate Duck Names
Are you simply looking for a proper name for your duck? Something that will just be perfect for a pet duck and nothing else? The names below are good for just that: naming your duck.
Vanilla
Gretchen
Genevieve
Cleopatra
Peso
Monica
Harry
Coke
Ollie
Jade
Colonel
Lily
Bill
Becky
Raptor
Jack
Charlotte
Frodo
Topaz
Ducky
Sandie
Ted
Cadet
Angel
Elsa
Opal
Rubber Duck Names
Of course, most people would get a real duck as a pet. But there are some that don't have time to take care of a living being, so they would simply name their rubber duck. The list below will give you some great ideas to name the rubber duck you bathe with.
Bubbles
Float
Wade
Lemonade
Cheddar
Squirt
Wubby
Splish
Goldilocks
Twinkle
Bubbly
Lezzy
Beeper
Soapy
Foamy
Winnie
Pooh
Ernie
Bumpy
Swimmer
Mazy
Squeakers
Paddles
Submarine
Polka Dots
Bobber
Splash
Suds
Blubber
Names for Pairs of Ducks
As you already know, ducks like to live in groups, and if that's not possible, they at least need a companion. This is why it would be better to adopt a pair instead of just one. The suggestions below will work great for a pair of ducks and we made separate lists for two males, to females, or a male and a female.
One Female and One Male
Axl and Stephanie
Pam and Jim
Rachel and Ross
Romeo and Juliet
Harry and Ginny
Mario and Princess Peach
Fred and Wilma
Diana and Charles
Carl and Ellie
Pater and Marry Jane
Marge and Homer
Harry and Sally
Danny and Sandy
Cinderella and Prince Charming
Haley and Nathan
Francis and Franca
Jenny and Forest
Monica and Chandler
You might also like our articles about the best names for pet penguins, pet octopi, or pet polar bears.
Two Female Ducks
Elsa and Anna
Louise and Thelma
Mullins and Ashburn
Lacey and Cagney
Gayle and Oprah
Ashley and Kate
Shirley and Laverne
Rachel and Monica
Ethel and Lucie
Ann and Leslie
Kate and Pippa
Two Male Ducks
Bill and Ted
Frodo and Sam
James and Bond
Axl and Slash
Harry and Lloyd
Lars and James
Harry and Ron
Armani and Gabbana
Nikki and Tommy
Lennon and McCartney
Jester and Viper
Garth and Wayne
Maverick and Goose
Buzz and Wood
Spock and Kirk
Pumbaa and Timon
Lincoln and Regan
Ozzy and Dio
Five and Six
Batman and Robin
Washington and Lincoln
Edge and Christian
Cena and Orton
Simba and Scar
Iceman and Slider
Crab and Goyle
Bob and Larry
Conclusion
As with most pets, finding a perfect name for a duck can be harder than you think. I hope that this article can make things easier for you. If you scroll through these 300 duck names and don't find one you like then maybe you're just a pinch too picky. If you really like one of the names from the list or if you have a better name in mind, share it with me in a comment below.