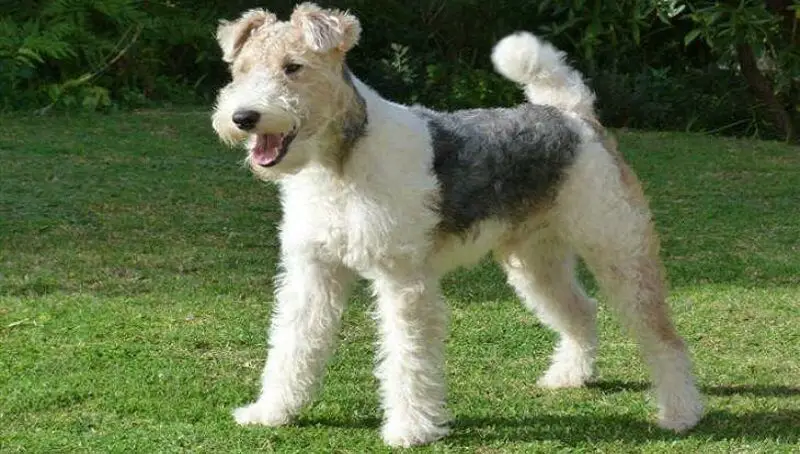 Top 5 Tiny Dog Breeds for Yard
January 20, 2022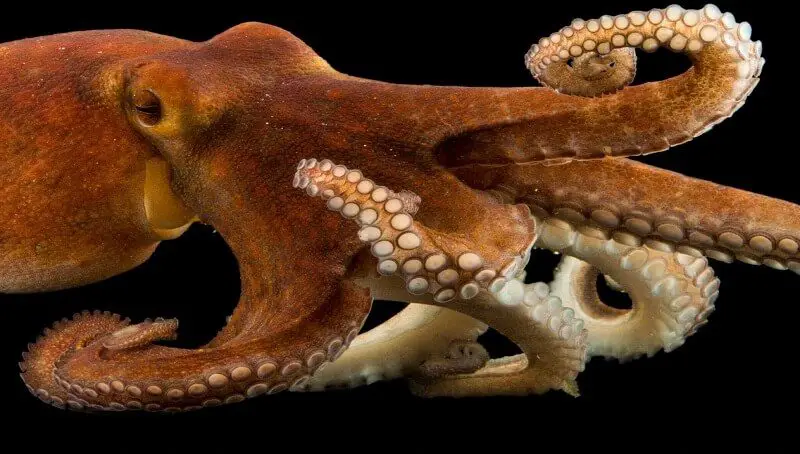 Octopus Names – 200 Cool Famous, And Funny Names for an Octopus
January 26, 2022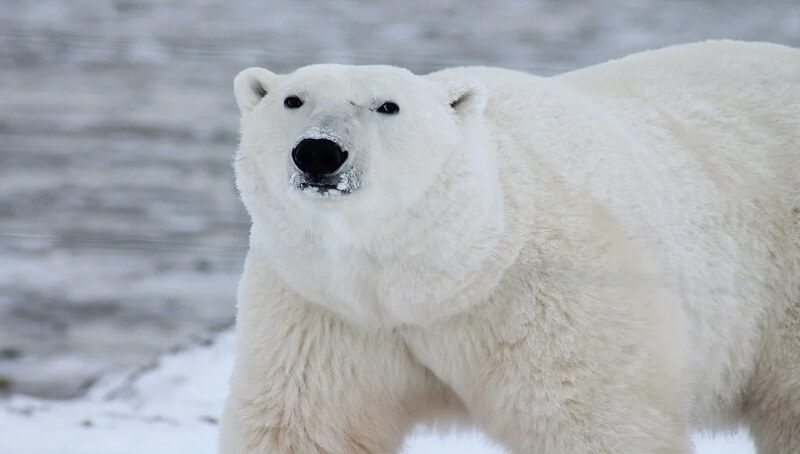 We're sure that you landed on our article because you're looking for the perfect name for a polar bear. Most of the time this article will be for informational reasons, as we feel that a big part of our audience doesn't own polar bears. Regardless of the reason why you would want to know how to name a polar bear, this article will give you around 200 appropriate and cute polar bear names to choose from.
Although polar bears are carnivore animals, they give off a cuddly, cute vibe. The massive white polar bear manages somehow to always attract the love and affection of people. Even more so for the people that live in Arctic regions, for whom these creatures have played an important role and influenced their day-to-day life.
Among their most prominent characteristics are their stout and big feet. They propel themselves across icy waters using their big feet and their big claws help them walk on snow without sliding or slipping.
Most of the days they live on sea ice, where they hunt and fish for food. Their main sources of food are seals, walrus calves, and fish. Polar bears will only go on land in search of food during the summer seasons, where they will look for birds, reindeer, and even berries.
Polar bears are categorized as large mammals. Adult females weigh around 650 pounds, while adult males may reach a weight of up to 1700 pounds. They grow up to 12 feet in size.
As you might imagine, it will be pretty challenging to pet a polar bear. This is just one of the many reasons why adopting one as a pet and keeping it at home might be a very bad idea. It will also be very demanding and expensive at the same time to take care of a polar bear. Just feeding them might be costlier than you'd think. This is another reason why having one as a pet might prove to be a challenge.
Even so, if you really love polar bears and want to give a name to one from a zoo around you, then you can use our list to pick the name that suits it the best. You will find around 200 different polar bear names to choose from.
Some Great Polar Bear Names
The list below contains some of the great polar bear names you might love and want to use.
Rider – Considering that polar bears are known as the riders of icebergs, it makes sense to name one Rider
Whitey – A polar bear's coat is white, which makes Whitey a great name for such an animal
Skater – If you imagine a polar bear skating through the ice, then naming it Skater might be really appropriate.
Other good polar bear names are:
Patsy
Iceberg
Bob
Petunia
Paisley
Pauline
Fluffy
Barney
Aurora
Peter
Alexis
Paul
Crotchet
Whitney
David
Fred
Chaplain
Hadia
Hector
Maximus
Charlie
Teddy
Pet Polar Bear Names
Are you really considering keeping a polar bear as a pet? Then you will need a name for your pet. Here's a list of great pet polar bear names to pick from:
Hope
Arzel
Kayi
Carolina
Arthur
Bode
Amelia
Indigo
Tapeesa
Siku
Neva
Orso
Arzu
Sakari
Artus
Frost
Yura
Cute Polar Bear Names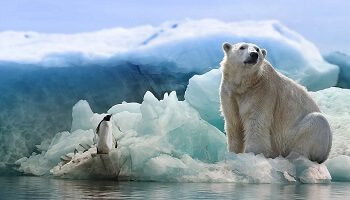 On TV and in stories, polar bears are portrayed among the cutest creatures on the planet. This will make any future polar bear owner think of a cute name for their pet. Check out this list of cute polar bear names if you're out of ideas.
Snowie – There is a reason why Snowie is a great name for a polar bear, and it's not only because it is cute: It also has to do with these bears living their whole lives around snow.
Angel – When in the Arctic, some people have said that due to their white fur, polar bears look pretty much like angels. This is why it would make sense to name your pet bear like this.
Winnie – Most people know the main fictional character from the show Winnie the Pooh. This is one of the children's favorite cartoons. Winnie is the perfect name for a cute, fluffy, and cuddly creature like a polar bear cub.
Other cute polar bear names you might consider are:
Jet-ice
Katie
Snowrose
Shivers
Snowbelle
Everest
Cosmo
Cuddles
Baby bear
Baby Polar Bear Names
Polar bear babies are also known as cubs. As with most animals, the cubs of the polar bears are very cute right from the moment they are born. If you're one of the lucky few people that can adopt a baby polar bear but you're unsure what to name it yet, then make sure to check out our list from below:
Arzu
Rupert
CuddlesKarhua
20. Baby Bear
Arzel
Husky
Arthis
Indigo
Artus
Peanut
Minik
Kulu
Cookie
Buttercup
Lars
Arthur
Hope
Corky
Oslo
Orso
Ursolo
Munchkin
Kayi
Famous Polar Bear Names
If you're more of a TV series, novels, Movies, or Natural Habitats fan, then the names below might inspire you. The next list has some of the most famous polar bear names in it:
Want to get a bunny instead? Here are some ideas of what to call a cute bunny.
One of the most famous polar bear names is Iorek Byrnison. This is a fictional character that was featured in the popular movie The Golden Compass.
Other famous and popular polar bear names you can use are:
Svenska
Muk
Ice Bear
Taqqiq
Bernard
Gyp
Kallik
White Sea Deer
Isbjorn
Ursus Maritimus
Orqoi
Nanuk
Male Polar Bear Names
If you wish to name a male polar bear, the list below will give you some ideas:
Boomer
Survivor
Tommy
Defender
Diego
Bernard
War
Wolverine
Luk
Bronko
Kaskade
Keith
Ursa
Brody
Jak
Aubrey
Kallik
Baron
Kaia
Duke
Ice Bear
Herbert
Zook
Beast
Hudson
King
Paul
Mr. White
Female Polar Bear Names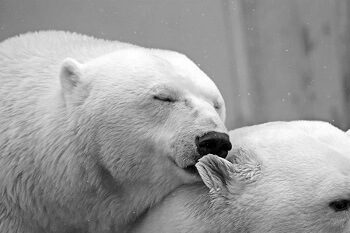 Here is a list of female polar bear names you can use:
Helena
Winnie
Protector
Ida
Daisy
Ursula
Isabell
Toffy
Molly
Eden
Lucy
Elsie
Whitney
Tina
Sunflower
Emmy
Millie
Tiffany Teddy
Nola
Taffy
Mia
Tatty Teddy
Sugar
Fay
Maya
Lucinda
Munchkin
Bella Bear
Lilly
Lou
Sugar
Bea
Lola
Koa
Cookie
Avery
Liza
Queen
Bella
Polar Bear Names From Cartoons
We've already covered popular TV names for polar bears but here are three more that we got from cartoons:
Rupert Bear – One of the most popular cartoon bears in the UK.
 Lars – If you heard of The Little Polar Bear, you surely heard about this tiny baby polar bear.
Bernard – This is a popular polar bear that has a show with its own name "Bernard".
Polar Bear Names From The San Diego Zoo
This particular zoo hosts around 1200 animals and is located in Balboa Park, a popular park from San Diego, California. This is one of the popular tourist attractions in the area. Below you will find the names of the polar bears in the San Diego Zoo:
Chinook – This is a bear that was adopted by the zoo in 1996 as an orphan cub.
Tatqiq and Kallul – These two bears were actually brothers who were adopted by the San Diego zoo from Alaska in 2001.
Other popular polar bear names that can be found in zoos are named:
Juno
Hudson
Aurora
Nikita
Humphrey
Funny Polar Bear Names
Do you want to give your bear a funny name? Want people to laugh when you call your pet polar bear? Then check out this list:
Wadsworth
Goosbeary
Cher Bear
Bubsy Bear
Peter Panda
Beware Bear
Beat-o-plane
Barbarian
Bear Foot
Hairy McNairy
Wanderer
Old-man in the fur cloak
KissyFur
Stalker
Gummy Bear
Stuffed Polar Bear Names
As you might know or should know by now, having a polar bear as a pet is pretty much illegal in most USA states. This means that if you want to keep one but you live in one of the states that make it illegal for you to do so, you can buy a stuffed toy bear and give it a name. Below you will find a list of appropriate names for a stuffed toy polar bear.
Victor
Twinky
Zozi
Fuzz
Peaches
Yogi
Blizzard
Tobby
Shiver
Honey
lurry
Buttons
Elvis
Honey Pot
Junior
Pooky
Buttercup
Jasper
Bella
Harvey
Ice Bear
Winnie
Sprinkles
Waldo
Fuzzy
Gummi
SuperTed
Fuzzball
Snuggle Bug
Teri
Sooty
Ginko
Snowball Rosemary
Bojan
Roosevelt
Maxie
Bobby
Mr. Cuddles
Master Yo
Lars
Barry Bear
Grace
Basil
Archibald Clarabelle
Kumajiro
White Snow
Kevin
Koda
Frequently Asked Questions
Do Polar Bears Attack Humans?
Yes, these animals are on the list of the most dangerous encounters for humans in the Arctic area. They might give off a cute first impression, especially in pictures, but polar bears do attack and sometimes they even eat humans, especially when they can't find their natural prey.
What do you call Polar Bear Babies?
They are called cubs. These cubs will weigh around 1 pound when they are born but will reach impressive weights when reaching adulthood.
Do polar bears have different names as well?

Most people know that a white bear is called a Polar Bear, but did you know that it is also referred to as ice bear, sea bear, or great white northern bear?