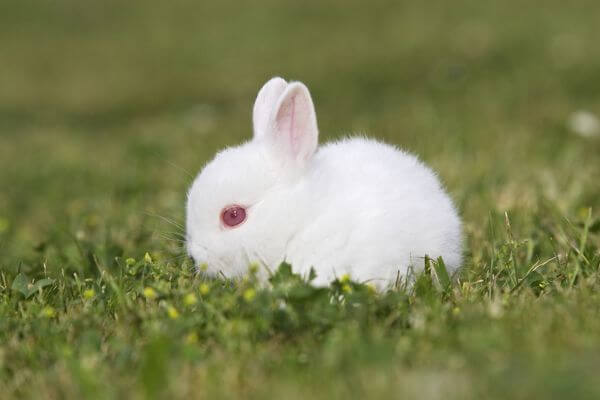 Why Do White Rabbits Have Red Eyes? (Albinism)
October 17, 2021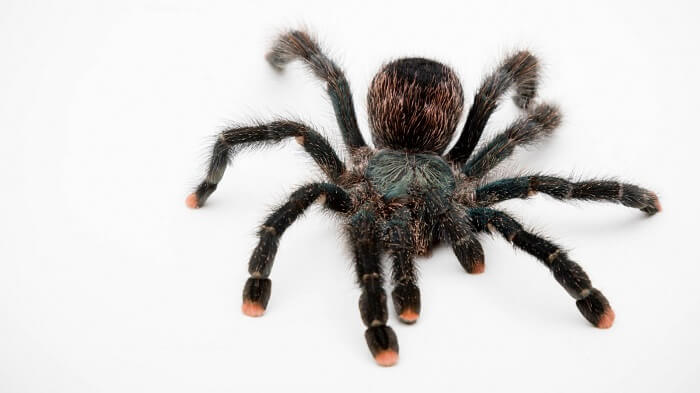 What do tarantulas eat?
October 24, 2021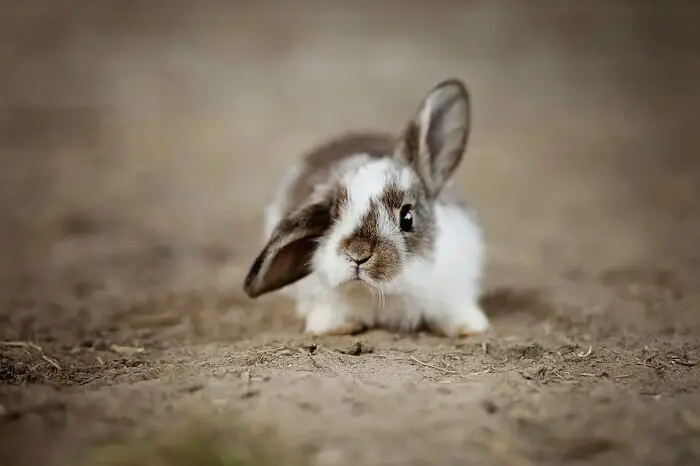 In ancient times, rabbits were considered wild animals and common food in many countries. Nowadays, more and more people consider the qualities of rabbits to be perfect for breeding them as domestic animals. Like any animal, it must have a name so that it can be identified and called every day.
Rabbits are, without a doubt, among the most adorable and cute pet animals. Once you bring a rabbit, or two, at home, the next step is to name your new pet! If you have brought the bunny from a shelter, it probably has a name, but it's your choice whether you want to rename the pet or not.
Choosing a hare name may seem difficult, especially when there is a multitude of variants. However, we are here to help you. Whether you prefer a cute, unique, exotic, long, or short bunny name, for males or females, we have enough choices to inspire you.
The importance of finding a name for a hare
The rabbit is a very intelligent, social, and playful "lagomorph" mammal. At first, when we adopt it or buy it may be shy, fearful, and even distant, but step by step they will learn to trust us. That is why it is important to devote our time and attention.
There are many breeds of rabbits with distinct characteristics and qualities. They will learn to perfectly recognize your voice and your person; they will get very close to you and will even be able to do small things if you reward them. Because of their mental and auditory skills, they will recognize their own name in ten days, but to achieve this you will have to be patient and take a very positive attitude so that you get a positive response.
What name should I choose?
At first, you will have to take into account the gender of the rabbit. If you don't know if it's a male or female, you can gently lay the bunny on its back and look at the genitals. You will easily recognize a bigger hole in the queue and another small hole. If the smaller hole is oval and it's close to the first one, congratulations, you have a female! If, on the contrary, there is obvious separation and its small hole is a router, it will be a male.
Once the rabbit's sex is identified, we recommend you to choose a short name, which includes one or two syllables. If you choose one that is too short, it is possible that the rabbit will confuse it with other more common words in everyday vocabulary. On the other hand, a long name may disorient it, and it will be more complicated to learn.
The names of some famous rabbits
On TV, there are numerous hare names that caused a large splash, especially among the small ones. Why don't you choose one of these names?
We will start with the most famous rabbit, the best known, Bugs Bunny, the character from Looney Toons, which has existed since 1940, and his partner, called Lola.
We can also mention, if you remember Pan-Pan, Bambi's faithful comrade, who made him discover the winter season.
In Alice in Wonderland, we met a white rabbit which Alice called Rabbit, a hasty animal that will guide Alice's character through her adventures.
Another known hare appears in the movie "Who wants Roger Rabbit's skin?"
Do your children like Nesquik? You can choose the name of the Quicky character.
And if your rabbit is bad, or at least you think it is, you can call it: Rabbit, like the character from "Winnie the Pooh".
The most commonly used names of male rabbits
The most commonly used names in the world for rabbits are generally those that have a certain musicality and can be easily perceived by the bunny. But nothing stops you from choosing such a name and then combining it or changing it as you please. As long as your bunny is attentive and responds when you call out the name, it's all perfect.
Roman, Nick, Oreo,
Bunny, Peter, Coco,
Bobby, Harley, Pierre,
Teo, Brutus, Elmo,
Thor, Charlie, Alex,
Zeus, Oli, Oscar.
The most commonly used names of female rabbits
Now it is time for us to focus on the female rabbits, because they also have the right to have a nice name, in accordance with their personality. Here are the most common names in this case:
Lily, Emerald, Beatrice,
Gloria, Sweetie, Melody.
Angora, Rosie, Chanel,
Sassy, Daria, Monalisa,
Maia, Emma, Roxy, Irene,
Dora, Fiona, Saphir,
Pixi, Iona, Lia, Bella,
Fergie, Petunia, Karina.
Hasty name of rabbits
The name of the bunny must not be a banal one at all. You can choose a nice and funny name at the same time, which will also favor those who pronounce it. We recommend, however, that you avoid some variants that are difficult to pronounce. Here's a list of funny names:
Furry, Big Foot, Pogo,
Groucho, Energizer, Trop-Trup,
Twitch, Fuzzy, Speed,
Jump, Vip, Bunnyzaurus,
Playboy, Kangaroo, Hip-Hop,
Hulk, Dallas, Honey,
Nemo, Snoop, Obelix.
Cute rabbit names, from movies or cartoons
Apart from the name proposals made so far, we can also suggest some very popular ones, which we all know from movies or famous cartoons. In this chapter, the absolute winner is Bugs Bunny. But let's see other interesting proposals:
Cookie, Buttons, Honey Bunny;
Cheerio, Geppetto, Cupcake;
Elsa, Bella, Dexter;
Pumpkin, Heaven, Fluffy;
Snowball, Arya, Java;
Norman, Minion; Hal;
Rick, Gustave, Winnie
Luke, Tommy, Yoda;
Rocky, Travis, Doc, Gobi;
Maximus; Roy; Obi;
Lola Bunny, Tricks;
Rabbit names inspired by mythology
Even if they are small and fragile, sometimes the beauty of the rabbits and their delicacy can lead you to think of a goddess or a god. That is why we propose some names inspired by mythology.
Aphrodite, Hera;
Apollo, Ares, Artemis;
Hermes, Jupiter;
Marte, Zeus;
Venus, Gaia.
Athena, Minerva;
Names for bunnies with white fur
You may want to choose your bunny's name based on its color, especially if it is an immaculate white. We, therefore, propose some names for these bunnies:
Snow White, Angel;
Cream, Snowman, Frosty
Dove, Sugar, Artic;
Pearl, Elsa, Polar
Names for Rabbits with black fur
    Shadow, Taz, Dark
    Coffee, Black, Blackjack
    Cosmos, Ninja, Midnight
Names for rabbits with grey fur
    Stormy, Twister, Silky
    Seal, Platinum, Granny
    Everest, Cloudy, Misty.
Names inspired by rabbit breeds
There are hundreds of rabbit breeds worldwide. Sometimes the name of the race may be a special inspiration to decide how you wish to call your rabbit. Here are some proposals.
    Alaska, Angora, Viennese;
    German Silver;
   German Giant; Saxonian;
    English Mutton;
    Chinchilla, Burgunder, Rex;
    Havana, Hassen, Himalaya;
    Imperial, Lithering, Arlequin;
    Marder, Black Viennese, Dutch;
    Japanese, Rhon;
    Satin, Red, Silver Fox.