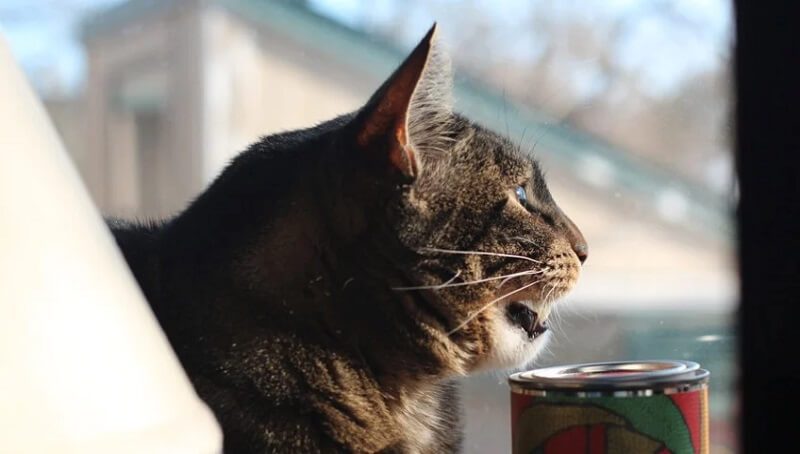 Why Do Cats Chirp in General?
June 28, 2022
How Long do Shih-Tzus Usually Live? – Shih Tzu Lifespan
June 29, 2022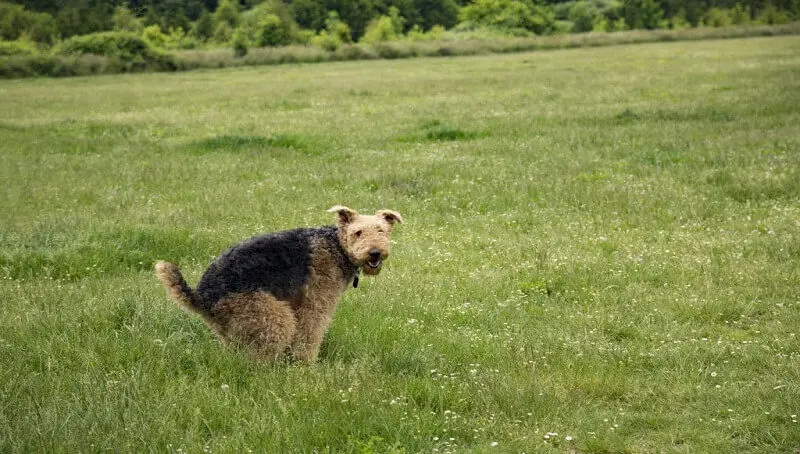 Being a pet owner can be challenging at times. It won't take much after getting a pet dog for you to learn about potty training and poop bags, but constipation issues will be something a lot harder to deal with most of the time. Although it usually goes away on its own after just a few days, it can persist and require you to give your companion a small help in getting everything working properly again.
You might think that the veterinarian is your dog's only hope and in some cases it really is, but most of the time, it will be very easy and completely safe to help your dog get over constipation issues inside the comfort of your home. There are some foods you can give your dog to help him poop, but at the same time, depending on the severity, you can also go for gentle supplements, stronger medication, or lifelong lifestyle changes.
Below you will find my best tips to help a dog poop as quickly as possible, but as safely as possible as well.
So how do you make a constipated dog poop safely and fast?

Keep in mind that although all of the techniques I offer in this article are very efficient, only some can be tried at home and the rest should be left in the hand of a veterinarian.
You might also like my articles on why dogs start whining, why are puppies breathing very fast, and how long would a dog stay in heat.
Powdered fiber supplements
A fiber supplement would be a cheap over-the-counter solution to fix constipation in dogs. These supplements are usually made of ingredients that offer a unique combination of moisture and fiber, to help your dog with either diarrhea or constipation. One of these ingredients might be pumpkin. If you know your puppy has frequent problems with its digestion, then it would be really useful for you to have this type of supplement readily available inside your home.
Of course, I do have to say that if you want experienced and professional advice to fix this issue, then your best bet will still be a veterinarian, which will be able to give you stronger medications and supplements to help your dog with his bowel movements.
You should also understand that the stronger the medicine is, the more intense the side effects will be, so before rushing for the most potent product out there, first go for the natural, safe alternatives.
An Enema
This is one of those techniques against constipation that you should never try at home, according to the AKC. Canine enemas in general are very uncomfortable for the animal and very invasive at the same time, which is why they should only be tried later in the treatment stage and should only be done by a licensed veterinarian. Even though this should be your last resort, you should also know that it is among the safest and most effective techniques when done correctly, even for the worst of the constipation types.
Remedies you can try before considering a vet
Before considering the help of a professional, you should know that there are a few simple things you can try at home to help your dog poop.
Canned dog food
It might surprise you to find out, but one of the things you can do to help your dog with constipation is to give him canned food. According to the AKC, this type of food has the needed moisture to help your dog re-regulate his bowel movements. Although this isn't a fast fix and shouldn't be tried when the issue seems severe, it can be a delicious and most importantly convenient way of getting rid of chronic issues.
Hydration
Water and moisture are great for a dog's digestive system but these shouldn't be given only through canned food. YOu can give your dog more water in the hope of fixing this issue but if the pet refuses to drink it, you can try a bit of chicken broth instead.
Among the helpful supplements that will give your dog the needed hydration according to the AKC are electrolyte supplements. You won't have to look around too much for these supplements as they can be found in most pet stores, chain stores, and even pet pharmacies.
Lifestyle changes
Regardless of whether constipation is a recurring problem or a one-time issue for your dog, a great way to help him stay away from these types of issues is by providing him with the needed level of exercise. When I'm talking about the needed level of exercise you should understand that I'm not referring to athletic amounts of workouts. A simple daily walk combined with some fun playtime should be enough for the average dog.
There are also foods that help dogs poop quickly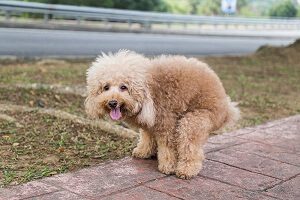 If you have a dog suffering from constipation, then giving him foods with lots of fiber can be a great way to help him overcome these issues, as a lack of fiber will very often be the root cause behind them.
Pumpkin for dogs
I have gone over the usefulness of pumpkin in one of the paragraphs above. Although you might not believe it, pumpkin is known to be very potent in helping with gastrointestinal issues. You can use the gourd itself, as it is packed with fiber, or you can go for premium brands of canned pumpkin food for dogs, which are also very high in water. The best part about this food, aside from the fact that dogs find it delicious, is that it can help with both constipation and diarrhea.
Prescription dog food
If your dog's constipation is chronic, then your veterinarian might consider that you should switch the whole diet to a more fiber-packed one. This should be something your vet decides and should never be a decision you take by yourself.
Herbal constipation relief for dogs
For people that are really against medication, there are some herbs, seeds, and oils that might just do the trick. AKC also comes into our help with great natural remedies and lists ingredients such as olive oil, wheat bran, fig paste, and psyllium seeds as some great natural laxatives.
Never go for some extreme measures or powerful medication before talking with your veterinarian about your choice. They might be able to give you a lighter alternative to fix your dog's issue.