Cockatiels and Basic Care for These Pets
May 9, 2022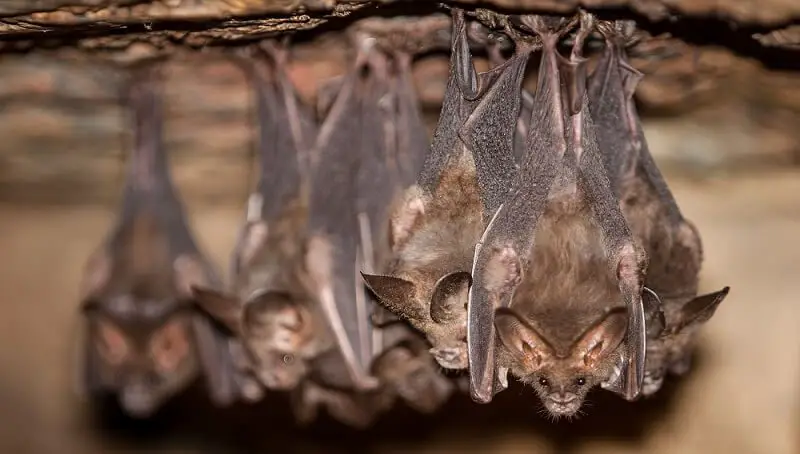 Are Bats Birds? Or Are They Mammals?
May 10, 2022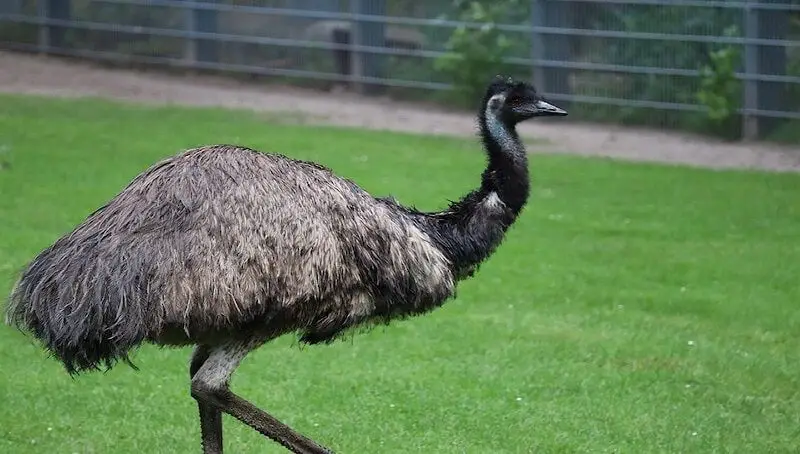 A very popular trend that is getting a bigger and bigger fanbase is raising emus as pets. If you're thinking of getting one of these exotic, considerably large birds, then you should know that it isn't very easy to take care of them and you will need to have a lot of patience, and extreme attention to detail.
The Emu with its scientific name Dromaius novaehollandiae is known as the second-largest bird worldwide after the ostrich. They live all around Australia and are considered the biggest birds to populate this continent. Although these birds live all across Australia, they will usually avoid densely forested or very populated areas. Adults of the species will reach an average height of 2 meters. As you might expect, these birds will be unable to fly just like ostriches, especially due to their considerable weight. Instead, to make up for this shortcoming, they are able to run extremely fast. Emus are capable to maintain a high speed across a long distance and can reach up to 50 km/hour. These birds will consume mostly plants and insects and are considered very nomadic.
You might also like my articles on how to hang apples for birds, information on the kiwi bird, and why do birds chirp at 3 AM.
Emu Popularity As Pet
The breeding of Emus by farmers across the United States has reached impressive numbers in the last 20 years. This has also led to the increasing popularity of owning one of these birds as a pet. They have a gentle nature and a really exotic look, making them a really great option as exotic pets. Although it might seem really fun to own an Emu, keep in mind that taking care of them won't be as easy as owning a cat or a dog.
The Emus will surely be very cuddly and cute when they are young but with the passing of the time, it will get harder and harder to attend to all their basic needs and keep track of their actions. If you're not careful around them, they might even injure you with their very sharp claws. These claws will be used when the bird feels threatened, as a way of defending itself. You should really be careful when approaching an Emu that doesn't know you or one that is visibly ill because these are some of the cases when they would show their claws the fastest.
Their Diet
You will have to understand what an Emu eats before getting one. It is very important to know what food will give an Emu their needed nutrients for the best possible development. Their curious nature will make them eat whatever you feed them, but some foods might be detrimental to their health. Some of the most common foods experienced Emu owners will give their pets are homemade recipes and small plants. Below you will find a short list of foods for a pet Emu.
Seeds and nuts.
Insects, caterpillars, and other invertebrates.
Various salads like macaroni salad and potato salad.
Lizards and other small animals.
Flowers, leaves, and other plant parts.
Different egg recipes.
You should always make sure that your Emu is fed and has its needs met because if you don't they will look for food in other places, which might turn out to be dangerous and harmful for them.
Are they good pets?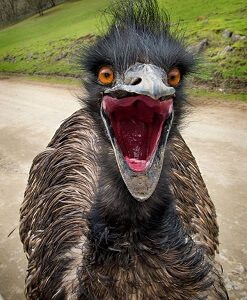 You will only be able to make an educated decision on whether you are able to take care of an Emu as a pet or not after you understand the many challenges that will arise from this and all the hassles you might have to get through. It is always better to get a small, young chick when taking an Emu home, instead of going for an adult specimen. It is never advisable to adopt an Emu that has been someone else's pet before it became yours. An emu is always more comfortable around people it has known since a young age as opposed to people it just met.
Even if you get a young Emu, you should still try your best to pet it and touch it as often as possible so that it gets used to your touch and human presence. If you interact with it enough and it isn't used to being touched by humans when it reaches adulthood, it might have unpredictable reactions when you try to pet it. You will also have to get a considerably large pet shelter. This is a bird that needs a lot of space to loiter around and won't like it if you keep it cramped up in a small cage. Although a pet Emu raised in captivity will have almost no wild tendencies or natural instincts, you should be prepared to reach unpredictably from time to time.
Some Other Important Tips
Below you will find some things you should always keep in mind to make sure that you have a comfortable living next to your Emu:
You should always be very careful around Emus and their talons and claws. These can injure you pretty severely because of how sharp they are.
Emus have a very strong front kick that you should know about. This is why you should be especially wary when you are in front of them or to the side.
You will only be sure you got a healthy and well-tempered Emu if you buy it from a reputable and reliable farmer.
Be prepared for the strong smells inside the shelter of the bird.
Before approaching the Emu you should remove any jewelry you have on you because these birds are attracted by dangling, shiny objects.
Emus can be very gentle and affectionate birds, but from time to time they might get moody and aggressive. You will have to know all of the bird's needs and moods so you can act accordingly. This bird might even react violently if it feels threatened in any way. It will be a complicated pet to keep, but it can also be a great joy in your life if you treat it properly.