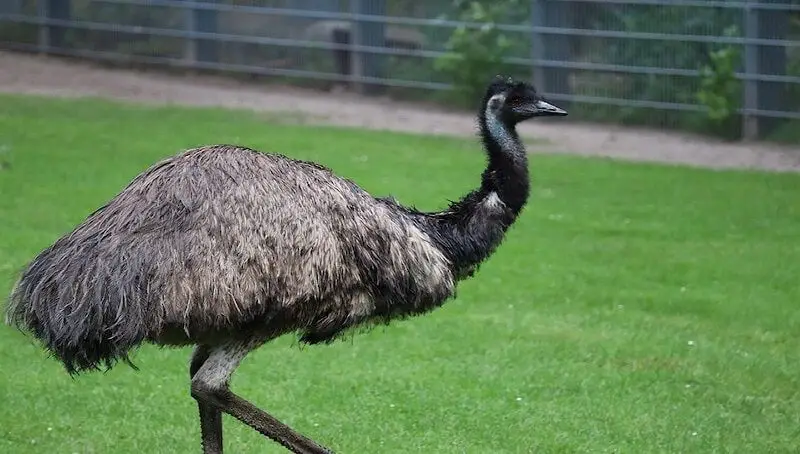 Emus as Pets – Beginners Beware
May 9, 2022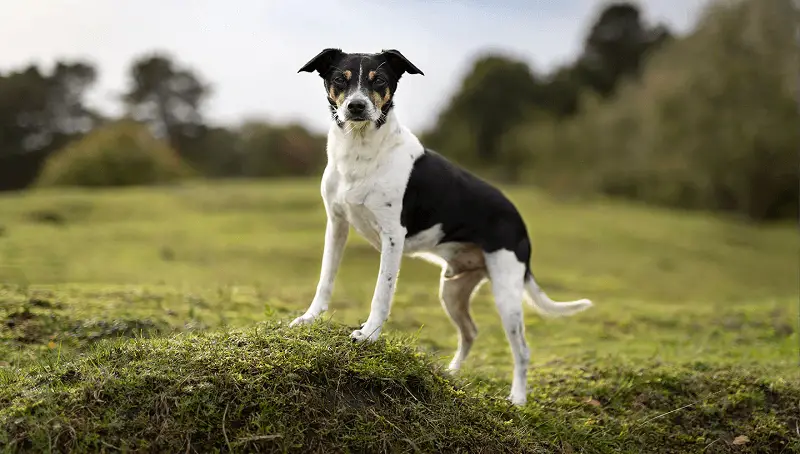 Rat Terrier Life Span
May 10, 2022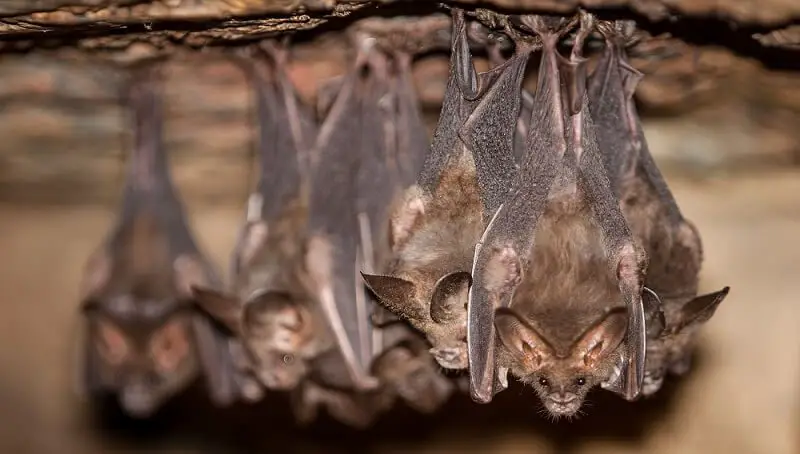 It is not very common to confuse a bat and a bird unless it flies away in the sky as nightfall approaches. The many differences between birds and flittermice include the place they occupy in the animal Kingdom, their body structure, how they fly, how they reproduce, and so on.
There are about 1200 species of flittermouse in the world, which make up 20% of the mammal species. Birds can be found in all ecosystems around the world, from the Arctic to Antarctica.
So are bats birds?
Birds and bats are fascinating creatures. Bats are actually mammals, not birds, and although they may look similar to birds because they can fly, they are very different. Many years ago, people used to think that birds and bats were related, except that bats have fur instead of feathers. But as more research was done on these animals, they realized that they were very different and that there was no relationship.
Birds and bats are different; bats are mammals, and birds are of the Aves class, oviparous vertebrates, which means they lay eggs. They have different body structures and flight techniques; they reproduce and breathe differently. Their vision is also different; birds have normal vision using light, while bats use echolocation to "see" objects.
You might also like my articles on how are bats as pets, whether the kiwi is a mammal, and how are emus as pets.
Some birds share some similarities with bats, but they are still very different. It is interesting to know what characteristics of these two types of creatures make them different and similar. Both flittermice and birds are significant for our ecosystems to function properly, and they are both beneficial for humans.
What class of animals are they?
Birds and flittermice fall into two different animal classification groups. They are both the only types of flying vertebrates in the world. Although they are both vertebrates, they are in different classes: birds are Aves and bats are mammals, meaning that bats are the only mammals on earth that can fly.
What are the differences in their body structures?
Birds and bats have many different structural aspects and characteristics in their bodies, making them different. Flittermice are covered in fur and have jawbones with small sharp teeth, while birds have feathers and beaks without teeth. The birds range in many sizes, from small as hummingbirds, which are 5 cm tall, to the ostrich, which is 2,75 m tall.
Birds and bats have different skeletal formations. A bird's bones are empty with air pockets, but still dense and have evolved to be strong and rigid. Bats have solid and rigid bones; the shape of their bones is rounder than that of birds, which makes them stronger. A bird's ears are internal, while a flittermouse's ears are external to its body.
The difference in the reproduction system
Like all mammals, bats give birth to young life, which develops inside the mother's womb. Once born, the baby bat feeds on the milk that the mother's mammary glands produce. Birds are different because they lay eggs that hatch when they are ready. The chicken will develop inside the egg after it has been laid. Once fully developed, the baby comes out of the egg, and the mother will feed it with the food it finds.
How do they fly differently?
Birds and bats fly very differently because their wings are made differently. Bats have short wings consisting of skin membranes connected to their fingers and feet. The membranes stretch between their elongated fingers. They have another skin membrane that binds their legs and tail, acting as a rudder; this is useful when catching their prey.
Birds have rigid wings made of feathers. These light feathers project back from the shoulders and hard bones. All flier species have wings with different shapes, lengths, and feathers that help them fly. Birds flutter their wings completely in a movement up and down and because of this, they can only move them in a few directions.
Bats and birds flap their wings the same way, but bats exert force inwards, so an opposing force presses on the edge perpendicular to the surface of the wing. Bats move their wings up and down and they have a more agile flying technique, which helps them sprout quickly, turn sharply and maneuver while flying. This allows bats to fly more efficiently because they consume less energy compared to birds.
Differences in how they breathe
Fliers and flittermice have different ways of breathing to survive. Bats, like other mammals, have lungs to breathe, meaning air enters and exits in the same way after it has been processed. The respiratory system of a bird is more complex because they need more oxygen as they fly. They have more chambers and bags in their respiratory system, which helps them get more oxygen from each breath.
Differences in their vision
Bats are nocturnal animals that hunt insects and night hunting gives them an advantage over birds to catch their prey. Bats have normal vision and the saying "blind as a bat" is a myth. Because they are nocturnal mammals, they use echolocation, which helps them see in the dark. Echolocation allows them to release sound waves, which then reflect from objects and other surfaces and thus they interpret them.
Echolocation gives them the ability to estimate the shape, size, and textures of the insects from which the sound comes. They can form a mental image of the surface or object, and also use their ears and nose to detect the details of the object.
Birds have a standard vision, so they do not use sound to detect objects as bats do, but rather their vision is based on light. They detect elements of light that reflect on these surfaces and some birds have a more advanced vision, such as falcons and owls. Night birds can see at night too.
They rest in different positions
Bats feed, sleep, and lie upside down, which is a little strange, but a well-known feature of them, while birds sleep upright. The ability to hang upside down is advantageous for flittermice because this allows them to release and fly instantly using gravity.
Flittermice use their weight to take off and fly and to improve the ability of their wings to fly. They find it very difficult to take off from the ground; they can do it, but it takes a lot more force than taking off with the help of gravitational force. This is not the same for birds, as they can fly from an upright, motionless position.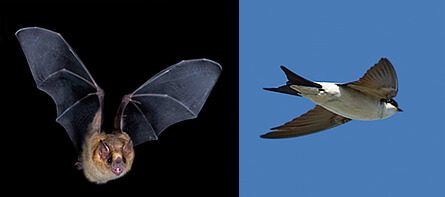 The muscles of birds and bats are structured differently to help them hold onto surfaces without falling. When a bird sits on a branch, its tendons automatically lock the toes in a tight position so that they do not fall off. A bat is slightly different; when hanging upside down from an edge, its tendons pull down, causing its toes to become blocked. This is similar to a bird but in the opposite direction.
What are the similarities between birds and bats?
As you already know, the main similarity between birds and bats is that they both fly. Their bodies are also rationed, which helps them maintain speed while flying and feeding. They also have similar diets consisting of mainly insects, fruits, or nectar. About 70% of bats are insectivores, and the rest are frugivores.
Another similarity is that there are several species of nocturnal birds, such as owls. Owls also use echolocation to detect food and other objects when flying in the dark. Owls and bats struggle with sensitivity to light and have excellent hearing, which helps them hunt at night. Both animals reproduce in the spring and have warm blood.
Final words
Bats and birds are fascinating creatures, sometimes confused when flying, but differences make each species unique.
They play vital roles in ecosystems, as they are necessary to reduce the population of insects and pests, and to pollinate crops and other plants. There is a decrease in the population of these animals due to the destruction of their natural and migratory habitats and the increased use of insecticides.
There are conservation projects that help support and improve the population of these animals, by conserving natural habitats and providing new areas where they can shelter and feed. We can also do many things in our yards and in society to help preserve these animals.