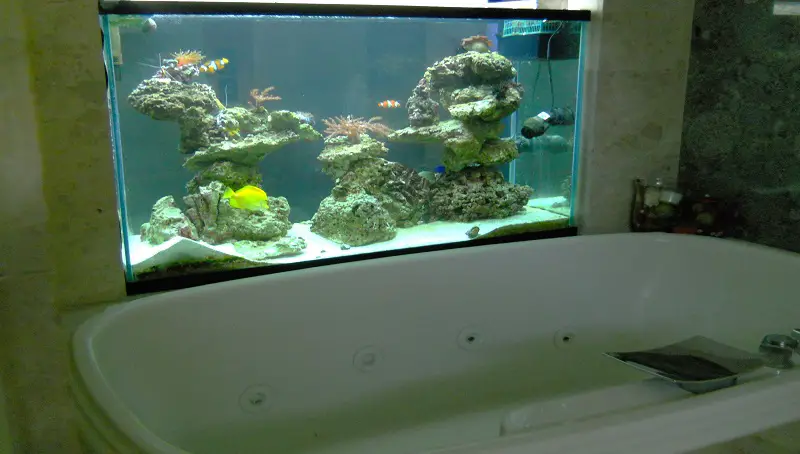 Can You Put a Fish Tank in the Bathroom?
April 12, 2022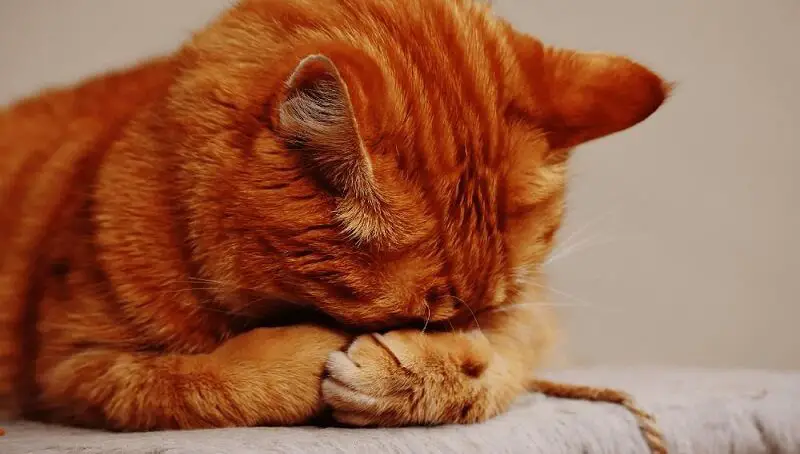 Why Is My Cat Depressed After Spay?
April 13, 2022
If you own an exotic pet like an iguana, then naturally you will have a few questions about their diet. The most asked questions are on what are the safest foods for them to eat.
Yes, iguanas can eat bananas, and their peel, in moderation. Iguanas are mostly herbivores, with a diet based on plants and vegetables, most of which are dark green, with vegetable leaves. However, they can handle some fruits quite well, as long as they represent less than 10 to 20% of their diet. Because bananas are fibrous and also contain many vitamins and minerals, they can be a good treat in their diet.
The benefits of bananas in iguanas
While bananas are mostly considered a human food, iguanas accept them quite well as long as they are fed in moderation.
The peel, which is mostly fibrous, can also be consumed. If you decide to feed the peel/skin to your iguana, then it is better to offer organic bananas. This will ensure that the peel does not contain any harmful residues, pesticides, or herbicides that could damage your pet. However, bananas are rich in:
Potassium
Vitamin C
Vitamin B6
Copper
Magnesium
Biotin
How to feed bananas to iguanas?
Bananas must be offered together with other vitamins and minerals that will support the health of your iguana. This means that bananas should not become a base in the iguana's diet, but can be offered from time to time.
You might also like my articles on whether iguanas can eat cilantro and whether bearded dragons can eat banana peppers or kohlrabi.
Some great ways to incorporate bananas into the iguana's diet include mixing them with other vegetable ingredients or feeding them sliced or chopped.
As with any food source for your pet, it is best to consult your veterinarian in advance. This will allow you to learn and understand what type of food you can and can't offer, how it can be offered and when you can offer those certain types of food to your pet.
Can iguanas eat bananas every day?
Bananas must be offered occasionally, several times a month, together with basic foods, otherwise they can lead to serious health problems, especially if offered in large quantities.
Due to the sugar content, they should not become a base or be included as part of a daily meal. An inadequate diet is the main cause of health problems in iguanas.
Iguanas can eat bananas; in fact, there are many benefits in this respect, because they enjoy variety and there are many vitamins and minerals included in these fruits. When you feed them bananas, you can include their peel, as it contains a lot of fibers that the iguanas have to obtain from their diet. Just make sure you feed them only organic peels.
How much banana should an iguana eat?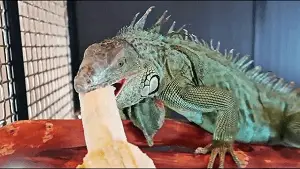 As with any other fruit, moderation is key for the iguanas. Fruit should not represent more than 10-20% of their diet. But, even then, it is not a good idea to offer them only bananas or only one type of fruit.
Bananas are fibrous, and this is very important for the iguana, but they contain a lot of natural sugar. Sugar is perfectly safe for iguanas in small quantities, but too much can be harmful. Excess weight and fat growth are possible and sugar consumption can contribute to them.
One banana contains approximately 14 grams of sugar. There is quite a lot of sugar compared to other fruits and vegetables that your iguana can consume. It is important to remember that too much of a good thing can become bad. So, despite all the nutrients in a banana, sugar is beginning to exceed the benefits.
You should monitor your iguana and ensure that it reacts well to any fruit consumed. Make sure they are free from symptoms of allergic reaction or disease as a result of banana consumption.
Bananas should never become a regular substitute for the regular food of iguanas, but rather a snack for special occasions. In order not to have too many problems with bananas as snack, try to alternate them with other fruits.
Never force them to eat something they do not seem to like or appear to respond properly. Instead, iguanas love a diet formed almost exclusively from vegetables, especially from vegetables with dark green leaves.
Remember! If you have an iguana as a pet, you should search for a veterinarian specialized in exotic animals. He will recommend the best diet for your iguana according to its needs. If you want to offer it mineral and vitamin supplements, ask the veterinarian for advice first!