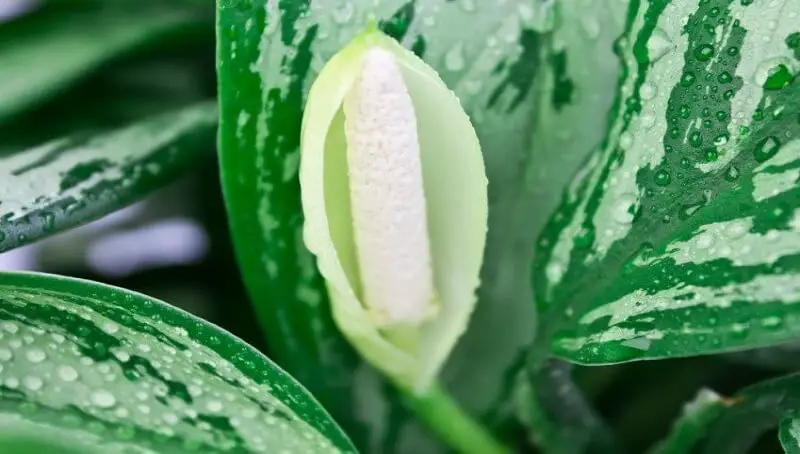 Can Cats Ingest Aglaonema (Chinese Evergreen)? Is it Toxic For Cats?
April 22, 2022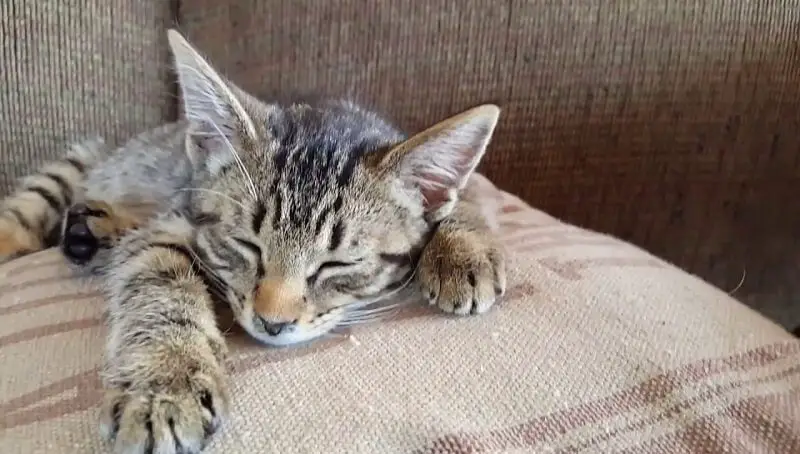 The Bengal Tabby Mix – General Information
April 23, 2022
Basil, also called Ocimum basilicum, belongs to the Labiatae or Lamiaceae family, along with sage, mint, and deadnettle. This is a very popular herb used in many recipes, with an amazing aroma and flavor. The sweet basil cultivars have a particularly attractive flavor.
This plant family is a big one, containing other plants like savory, perilla, hyssop, marjoram, thyme, lavender, and oregano.
It is usually used in different salads like Caprese, in stews, soups, and pesto, either fresh or dried, the leaves being the ones that would usually become a part of the different recipes. You can usually find ground dried leaves sold in most food stores.
The seeds of this herb are also very nutritious and can be soaked in water and used in all kinds of gelatinous drinks or desserts.
Can dogs eat basil?
Yes, dogs can, up to a point, eat basil safely. It won't be toxic and will even feature some health benefits Your pet can eat both dried leaves and fresh ones from basil. Even though the plant isn't toxic and will come with a handful of benefits, dogs don't have a lot to gain from this particular ingredient. So is it beneficial enough to add to a pet's diet?
You might also like my articles on whether dogs can eat black olives, spaghetti squash, or lemongrass.
In terms of its nutritional value, yes, basil will be a great ingredient for dogs, since their digestive system can handle both plant material and fiber, and carbohydrates. This is also the case for cats, that would also have a lot to gain from basil. They will get the needed minerals, but also vitamins like vitamins A, B complex, C, and E.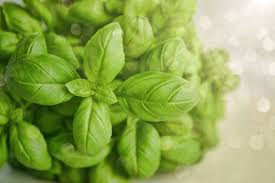 Some professional websites built around dogs say that basil comes with an impressive level of antioxidants that can prevent a lot of illnesses like cancer. Eating this plant will also ease arthritis pain in older dogs, will calm an anxious dog, and will prevent cellular damage.
Along with oregano, this plant also has strong anti-inflammatory properties due to its consistent content of beta-caryophyllene.
Also, some vets will praise this herb for its antiviral and antimicrobial properties for humans and pets alike. It is also known to repel most insects and has an antifungal property.
With all these benefits taken into account, dogs should still eat only a small quantity of this plant on rare occasions, and the quantity should include the fresh wild basil leaves the animal might ingest while outside.
If your dog doesn't seem to like basil at all but you still want to add a small quantity to the pet's diet, then you can chop it into small pieces and then sprinkle it on their foods. You can even try to make a pet-safe pesto, which shouldn't include harmful ingredients like onions or garlic.
Small quantities of basil are great for your dog, but when the pet eats too much, it can experience side effects like diarrhea, vomiting, or an upset stomach.
As always, start with a small quantity when adding this plant for the first time to your dog's meals and build up from there, to make sure that the pet isn't allergic to the herb.
Basil and dogs
Basil has such positive effects on most dogs, that all kinds of products featuring this ingredient in one form or another have started to pop up on the market.
If you want to get some types of food products with basil for the dog, try one of the brands below, as they are considered safe.
The Honest Kitchen Human Grade Dehydrated Grain Free
Basil and Baxter Peanut Butter Train Treat
Nutro Ultra Grain-Free Filets in Gravy Wet
NUTRO Ultra Grain-Free Dry
Additional uses
This herb is also known for its therapeutic properties, aside from its extensive culinary usage. It is also used in different religious rituals and social activities.
The most common basil species used for culinary purposes are the globe, purple, lettuce leaf, Persian dark opal, cinnamon, anise, Thai, and Rubin, among others.
Conclusion
Basil isn't bad for dogs even when concentrated in essential oils. It will not harm these pets as long as they aren't allergic to the plant. Even though the plant isn't considered toxic, you should limit its intake and only limit it to occasional treats and not a regular part of a dog's diet.