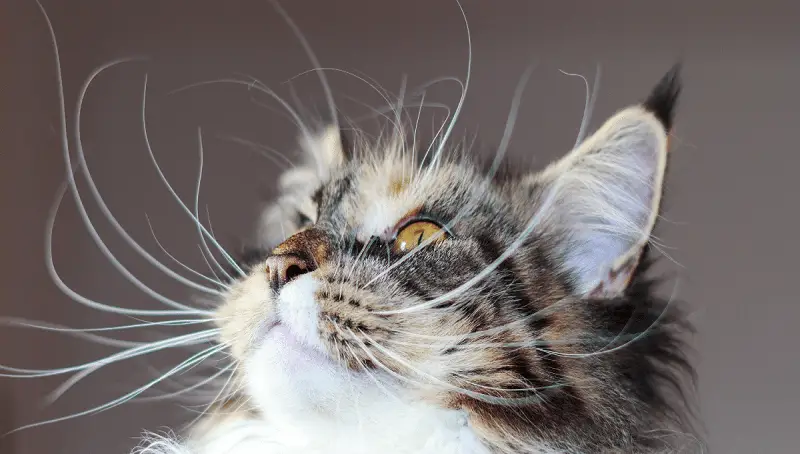 Why You Should Never Cut Your Cat's Whiskers
April 19, 2022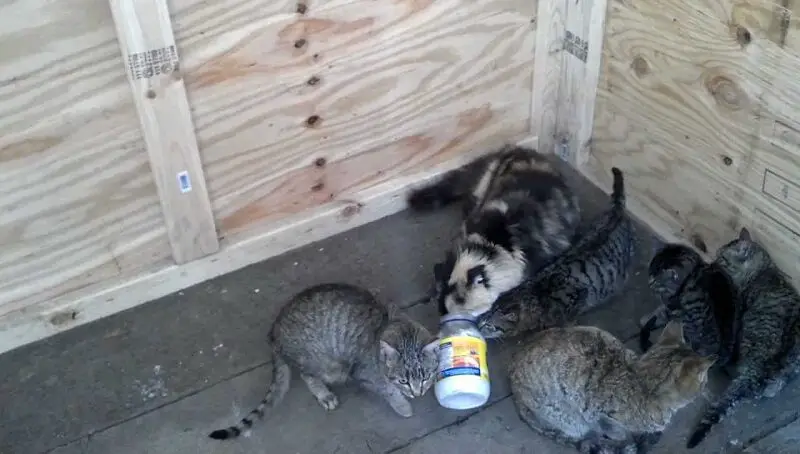 Can Cats Eat Mayo? Is It Safe?
April 20, 2022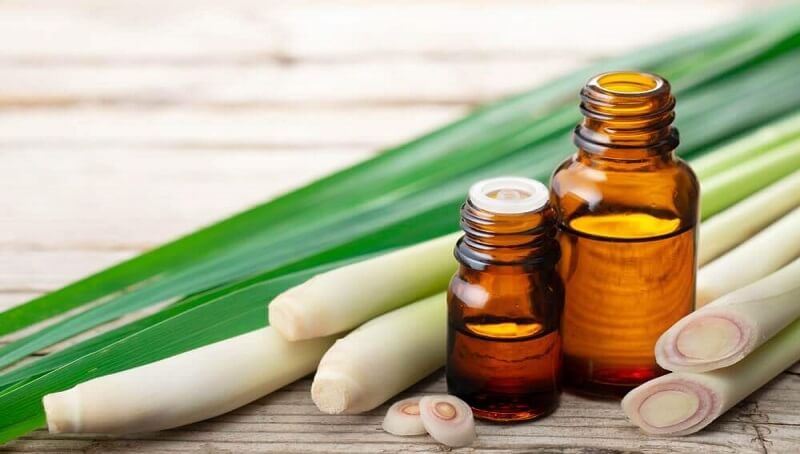 Lemongrass belongs to the genus called Cymbopogon, which contains several other plant species and belongs to the Poaceae family. The plant is native to Australia, Asia, and Africa.
It is also known under other names like Malabar grass, cochin, fever, citronella, barbed wire, silky heads, or oily heads and it is commonly used as a medicinal or culinary herb, depending on its species. Its essential oil is very popular and widely used in all kinds of industries, like aromatherapy, the perfumery industry, soap industry, but also as an insect repellant.
Is lemongrass safe for dogs?
Some species of lemongrass, especially the Oil grass of the Cymbopogon citratus species are considered very toxic to dogs due to their essential oils and cyanogenic glycosides. It is still not very clear at this point if any other species of this plant contain this toxic substance or not.
You might also like my articles on whether dogs can eat spaghetti squash, black olives, or pistachio nuts.
Symptoms of poisoning that are very common in dogs that have eaten this plant will include abdominal pain and an upset stomach. The pet might also experience an enlarged abdomen, inability to poop, lack of appetite, fever, and some other related symptoms.
The plant's toxicity is way lower than in the case of concentrated oil. Considering that dogs are carnivores, it's unlikely that they would eat this plant on their own in such amounts that it could do any damage to their bodies. This means that lemongrass can be considered safe for dogs and you can grow it in your garden.
If you notice that your dog is eating a considerable amount of plants, including lemongrass, this might mean that the pet is having a gastrointestinal issue. Eating grass might be the dog is in the search of its carminative effects, which means that you will have to find out the underlying cause of the dog's medical problems. Some pets will also eat some plants to help them vomit.
Even though the plant the dog eats might be safe for it, you should ask yourself what made them eat it so you can fix the issue.
Is the essential oil from lemongrass safe?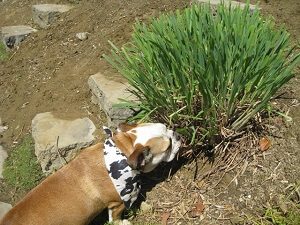 The short answer is no, the essential oil from lemongrass is not safe for dogs, although this will depend on the individual species of lemongrass. Essential oils coming from species that have a high concentration of cyanogenic glycosides are considered dangerous for dogs.
The essential oil from the citronella species also has citral and geraniol, ingredients that are commonly used in insect repellants. These two chemicals are also toxic for both humans and their pets.
Studies are still conflicting around the subject. For example, St. Louis Post Dispatch claims that although the oil is harmful to cats, it is safe for dogs and humans, and this might be the case because cats lack certain liver enzymes that can be found in humans and dogs, which can break down some compounds from the oil that, if not eliminated in time, become toxic.
Some essential oils from particular species of lemongrass will not do any harm to your dog and will even be used in aromatherapy and dog perfumes and sprays, due to their citrus-like scent. Some essential oils will also be used as tick and flea repellants, which means that although dangerous for insects, they will be safe for your dog.
The thing that makes these oils considerably more dangerous than the plant itself, is the fact that they are more concentrated, which means that the harmful substances will also be present in higher amounts. Better be safe than sorry. You shouldn't even use these oils topically before talking to a vet.
You should visit the vet for diagnosis and possible treatment if you notice your dog ingesting this type of essential oil and then having any health-related side effects. If needed, the treatment will differ depending on the severity of the side effects.
Conclusion
What you should get out of this article is that Cymbopogon citratus is considered toxic to dogs and the citronella, the one with red stems, is considered mildly toxic. There are many species of lemongrass and we still don't have a complete idea of which ones are safe and which ones should be avoided for your dog.
Although you should try to prevent your dog from eating this plant if it only had a small amount it will usually be fine.