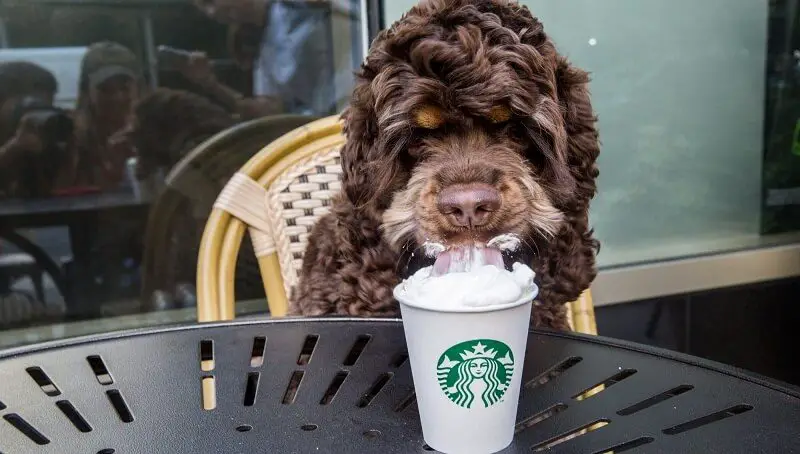 Are Starbucks Puppuccinos bad for my dog?
November 21, 2022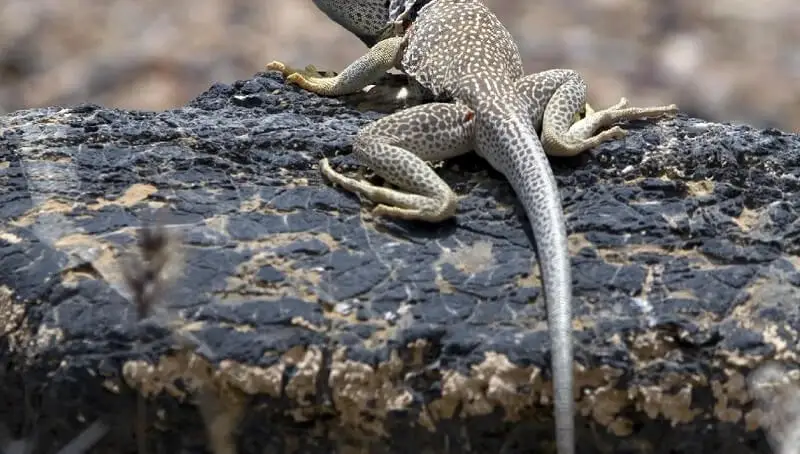 What To Do When a Lizard Loses Its Tail
November 23, 2022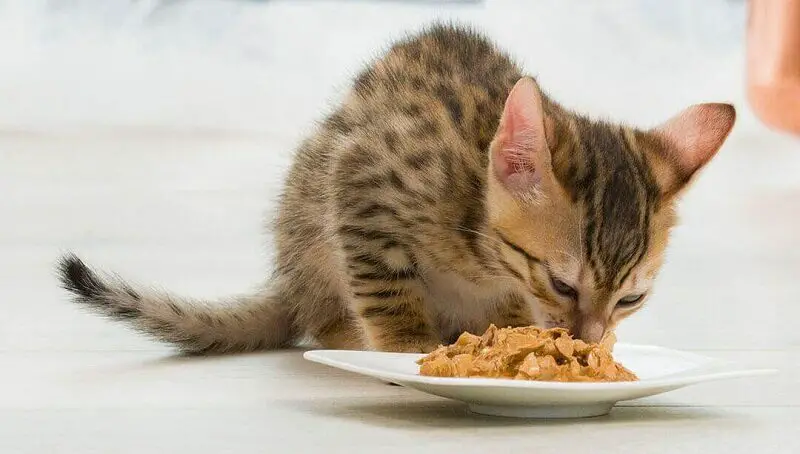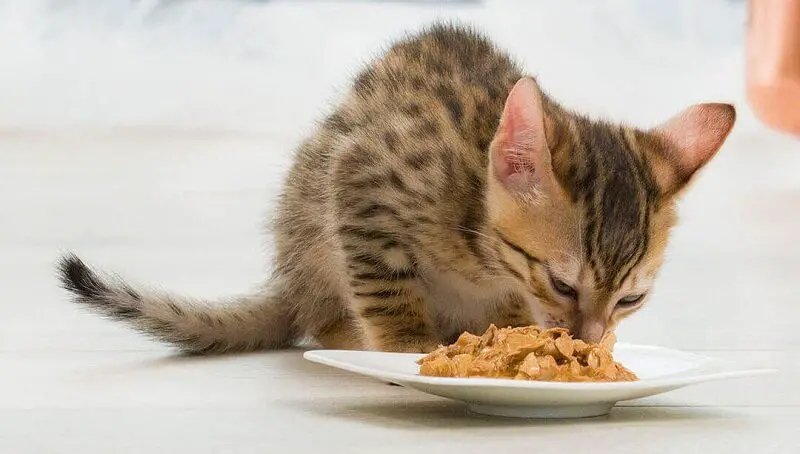 Although it isn't all that easy to care for kittens, it is a very rewarding experience and you surely won't regret taking it on. Kittens will have dietary requirements that differ greatly from those of adult cats, in the same way that human babies will need different foods than adults. The general rule states that your kitty will be considered a kitten for the first year of its life. There are very few exceptions to this consideration. There are a handful of large cat breeds that reach adulthood later, at about 2 years old, because they mature slower. Among these breeds are the Maine Coon cats and the Norwegian forest cats. So if you're one of the people that have asked themselves when could kittens actually eat dry food, then this article should give you all the information you need so you're sure you're changing their diet at the right time.
Do kittens need wet and dry food?
Kittens can eat both dry food and wet food. There are some things, though that you should take into account. For example, you should try to give your kitten small meals across the day if you're feeding it a wet food diet, to make sure that all its needs are met. Dry food, on the other hand, can be given to kittens in a free-feeding system, which allows them to eat whenever they feel the need all around the day, which means that they will surely receive every nutrient they require. When eating dry food, the kitty will also keep its gums and teeth healthy and in check. It is also very important to feed these small creatures a specially formulated diet that is made just for them, regardless of whether you're going for just dry food or a combination of dry food with wet food.
You might also like my articles on:
Kitten food that is made especially for kittens will help them grow up stronger and healthier because it comes packed with all kinds of minerals and nutrients. Cats need meat to survive, which means they are obligate carnivores. And it turns out kittens will actually need even more protein than the amount an adult cat will require. Among their nutritional needs are also some amino acids, like methionine, arginine, and lysine, especially during their early life stages. When it comes to fat, although both kittens and adult cats require it, young kittens will need it a lot less. Fatty acids are also vital when it comes to kitten growth, especially during the numerous growth spurts and bursts they have within their first year of life.
Is it OK for kittens to eat dry food only?
When it comes to dry food for kittens, experts and veterinarians agree that it is perfectly fine, as long as you go for the premium type of food. So a dry food diet will only work for a kitten if you are able to provide a formula that is made for the growth of the pet for its current development stage. You can also try mixing the kitten's old food with the new one you're trying when switching between different types of food, for at least a week, so that the pet can get used to the new formula. This gradual transition is used even in the diet of human babies, as a way for the digestive system of the young ones to adjust to the new food formula.
When Are Kittens Able to Eat Dry Food?
One of the most important ways in which you can make sure your kittens develop and grow properly is by giving them the important nutrients their bodies need. According to some pet activists, like Best Friends, the first month of life for kittens should find them bottle-fed or nursed exclusively. Below you will find a general schedule for feeding that you can use with most kittens.
First 3 weeks of life

During this period, you will have to give your kittens food through a bottle. More exactly, you should bottle-feed them at least 8 to 12 times each day, at about 2 to 3 hours apart, within the first week of their life. You can try to reduce the number of feedings when the kittens reach 2 weeks of life, feeding them a maximum of 8 times per day, or every 3 hours. When they are 3 weeks old, you can start to stretch out their feeding times to every 4 hours which means that you'll have to feed them around six times per day. This should happen until the kittens get to the one-month-old mark.
4 weeks 
As soon as your kittens are 4 weeks old, you will begin to wean them with the help of gruel, which is basically a mix of kitten formula and wet kitten food. Your tiny furry friends will also start to chew their food at this age because their deciduous canine teeth will slowly start to erupt. At this stage, you will basically be giving them the perfect means of adjusting their growing expectations if you give them normal baby kitten food. In addition to giving them baby kitten food and gruel throughout the day, you should also continue to bottle-feed them three times per day or every eight hours. Also, don't forget to give your kittens access to clean, fresh water all throughout their lives.
5 to 6 weeks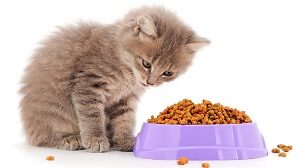 At this point, it will be the perfect time for you to begin moving your kittens away from formula and gruel. Their wet food should be mixed with dry kitten kibble because in this way you will make it easier for the babies to eat it. During this particular transition phase, this combination will also be easier for their overall digestion.
6 to 7 weeks
As time moves forward, you will want to transition the kittens to dry food only, which is why you should slowly decrease the overall amount of wet food that you mix in their diet. If your kittens need to gain weight or you want to give them the occasional treat, you can always give them wet food from time to time. But most of the time, your kittens should have unrestricted access to dry kibble so that all their dietary needs are met.
Always be careful
It might be really challenging to figure out what your kittens should eat especially within their early life stages. I hope that this easy-to-understand list that I`ve made could help you figure out things a little easier. Keep in mind that as long as you provide your kittens with the right amino acids, fat, and protein, they will be happy and healthy, even though you might have to go through a few different brand names before you find the right kitten food for your litter.