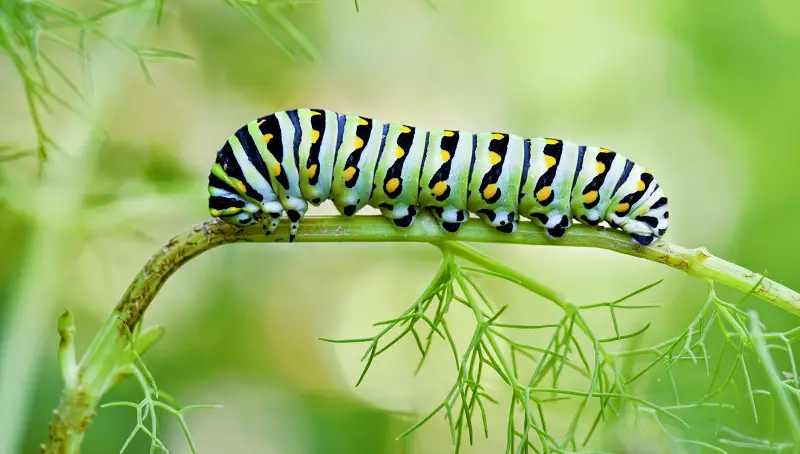 125+ Funny and Cute Pet Caterpillar Names
March 12, 2022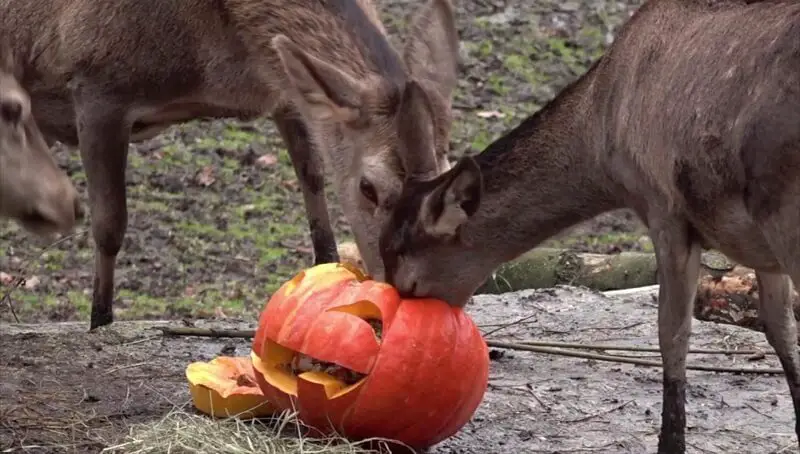 Do Deer Eat Pumpkins?
March 14, 2022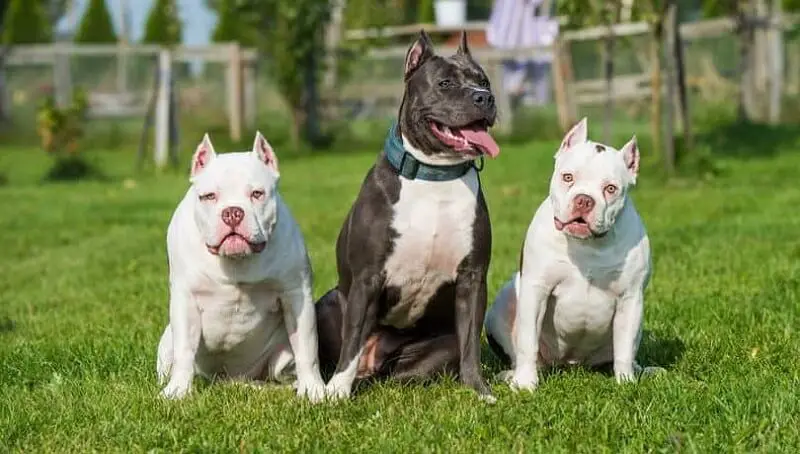 American Staffordshire Terrier and American Pitbull Terrier were born from the crossing between Bulldog and Terrier, and possibly the English Terriers or Fox Terrier. In the 19th century, battle sports were very popular in England and the United States, and the cynologists were having fun creating agile, courageous and tenacious breeds, ideal for good ring performance. The bull, for example, was used for the bait of bulls.
This primitive sport became more and more controversial, so it was banned. Breeders, with less interest in developing aggressive lines, started to select dogs on their ability to be good pets. So, the pits have nothing to do with today's comrades!
They are called in many ways: Pitbull, Pit, Pit Bull, Pit Terrier, Half and Half, Staffordshire Fighting dog, Bull Baiter Dogs, Old Family Dog (Ireland), Yankee Terrier (North America), Rebel Terrier (South America). Regardless of the name, Pitbull remains a dog willing to thank its master, a loving dog, playful, amateur of movement and long walks.
If you want to become the owner of such a dog, you must know that a Pitbull is not an accessory that makes your image complete (as is no other dog or cat). It is a friend who will be with you for many years, even if there won't be as many as you want!
What is a Pitbull dog?
This simple question causes confusion! Is Pitbull a unique breed or a concept created from scratch?
In fact, the concept of Pitbull is very vague. It mainly refers to dog breeds such as American Staffordshire Terrier and American Pitbull Terrier; on the other hand, dogs crossbred can also be considered Pitbull if they have a similar morphology.
The Pitbull was first recognized as an official breed by the United Kennel Club of the United Kingdom in 1898. The American Kennel Club recognized the breed as an American Staffordshire in early 1930.
You might also like my articles about breeds like the Johnson American Bulldog, the Exotic Bully, and the Toy Australian Shepherd.
Depending on the jurisdiction, the definition of the Pitbull may be more or less accurate.
Features
A Pitbull male should measure between 18-21 inches and weigh from 35 to 60 lb.
The female Pitbull should be anywhere between 17-20 inches and weigh from 30 to 50 lb.
How long does a Pitbull live?
The life expectancy of a Pitbull is 12-14 years. When it reaches 8 or 9 years, it becomes a senior.
Dogue de Bordeaux has the shortest lifespan of any breed on this list, living only 5 to 8 years. Before even reaching maturity, it is known that the breed has a difficult start, with a higher death rate at birth than most other dogs.
While Americans live up to an average age of nearly 80, our canine comrades tend to say good-bye anywhere between 10 and 13. However, if you wonder if dogs can live until the age of 20, the answer is a categorical yes – but only in rare cases.
What was the oldest Pitbull that has ever lived? The oldest registration was of a Pitbull who lived for 26 years. This was a Pittie called Max from Louisiana in the United States of America.
A myth has emerged that dogs approaching the end of life prefer to be alone, while seeking a solitary and quiet place to die. In addition, the common view is that dogs who die of old age die without pain and suffering.
How Long Do Pitbulls Live?
  The average lifespan of the American Staffordshire Terrier is from 12 to 16 years.
  The average lifespan of the Staffordshire Bull Terrier is from 12 to 14 years.
  The average lifespan of the American Pitbull Terrier is from 8 to 15 years.
Factors that influence how long Pitbulls live
A Pitbull's longevity depends on many conditions. Apart from different accidents, it's lifespan can be influenced by a multitude of factors; either it can be lingered or shortened. Here are some of the most important things to be careful of:
The most tragic one might be euthanasia due to a brutal accident or to the lack of proper training, which led to attacking a person or a dog.
Overstimulating exercises that lead to destructive tendencies, might put the owner in the situation to leave the Pitbull in a shelter, where most probably, they will put it down.
Due to congenital heart problems, a Pit's life can really be shortened.
Hip dysplasia is another factor that's affects a Bull's quality of life and movement.
Malnutrition can really harm your Bully's health.
As you may know, obesity has the same effect on a Pitbull's health, as it has on a human.
How can you make your Pitbull live longer?
1. Adopt a Healthy Pitbull Specimen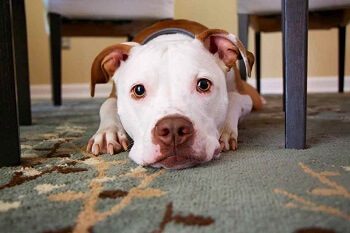 Even if your dream is to have a Pitbull, we advise you not to buy it, but to adopt it. It is often inadvertently believed that it is not possible to have a breed dog for adoption. In reality this is not the case, because there are several reasons why people abandon these dogs and other dogs as well.
If you adopt a "breed" dog, limit the risks by choosing a responsible breeder who tests his breeding dogs against the main genetic defects and can prove to you that the dog is healthy. If you adopt a dog from a shelter, you should be warned of any health conditions detected in the animal.
Feed It High-Quality Food
Until the age of about six months, you can feed your puppy three to four meals a day; then switch to two larger meals. The end of its growth will mark the change from junior feed to medium-sized adult dog formula.
Talk to a breeder or veterinarian to choose the appropriate type of food for their specific needs. They can also guide you on how much food you should offer based on its size, weight and level of physical activity. Do not try to buy cheap food from grocery stores: Your dog might need to eat more to meet its nutritional needs and its health may suffer.
Finally, always give them access to good fresh water, but remember to remove the dish between meals to prevent it from drinking out of boredom.
Give Them Regular Vet Care
It does not require special care, just the basic ones as all breeds need like: vaccination, prevention against piglets and ticks, gastro-intestinal parasites, and heart-worm diseases.
Keep Track of Your Pitbull's Weight
Given its strong physique, it does not need particular attention; just a balanced diet, which is always better to set with a reliable veterinarian in order to avoid nutritional deficiencies, or on the contrary, to make it gain more weight. Pitbulls kept inside, in fact, tend to enjoy the food more and therefore getting fat, exposing themselves more to illnesses. The nutrition must be balanced and the daily intake of food divided into at least 2 meals (in the morning and in the evening).
What do Pitbulls usually die from?
Pitbulls are generally healthy dogs. Faithful Bulls have a good life and can live for 13-15 years with few health complications, because they are tough dogs. The health problems that most often affect them are:
bone diseases
skin allergies
thyroid problems
congenital heart problems
Even though Pitbulls are prone to several medical conditions, the following ones can really end their lives:
Heart valve abnormalities
Aortic Stenosis
Heart rhythm irregularities
Some dogs do not show clear signs specific to these diseases, but some minor ones, while others suddenly die. If your veterinarian hears a murmur, you must perform ultrasound images of the chest of the quadruped and a cardiogram that can confirm this diagnosis.
Do Pitbulls get aggressive with age?
To correctly discipline a Pitbull, prepare your dog for success by understanding their instincts and natural needs. When your dog behaves in a wrong manner, remember what he loves the most: your attention. When your Pitt behaves as you like, reward them with praise, snacks and toys.
Pitbulls will usually start to develop signs of the aggressiveness specific to dogs between the ages of 8 months and 2 years, although they can develop at any age and may appear either gradually or quite suddenly.
In terms of training, the American Pitbull is very quick to learn. Although they tend to be a little stubborn, they are also very keen to thank their owners. Their aim is to make you happy, so with firm and consistent training, they can learn very quickly to be patient and loving.
How long do Pitbull crossbreeds live?
The lifespan of Pitbull crossbreeds depends a lot on the canine species with which it has been crossed. In general, Pitbull crossbreeds live from 8 to 16 years. If a Pitbull was mixed with a robust or a little dog breed, they could live up to 16 years. But, on the other hand, if a Pitbull was mixed with a huge dog breed, their life expectancy will decrease considerably.
Pros and cons of having a Pitbull
Pros:
Very clever and easy to train.
A dog who can be trained for lapdog trends.
It can perform almost any task.
Loyal, protective and loving.
It will want to stay around you.
Cons:
It is not very sociable with other dogs.
Victim of a poor reputation.
It may be prohibited in some areas.
I have to remind you as always that a dog is not a toy and needs care and attention. This is especially true in the case of the Pitbull, who needs the affection of his owner, long runs and outdoor walks, and someone who takes care of his diet.