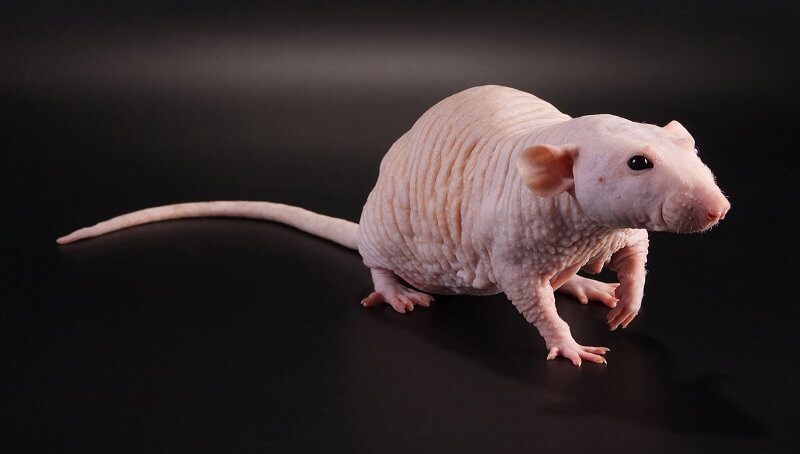 Taking Care of a Hairless Pet Rat
May 31, 2022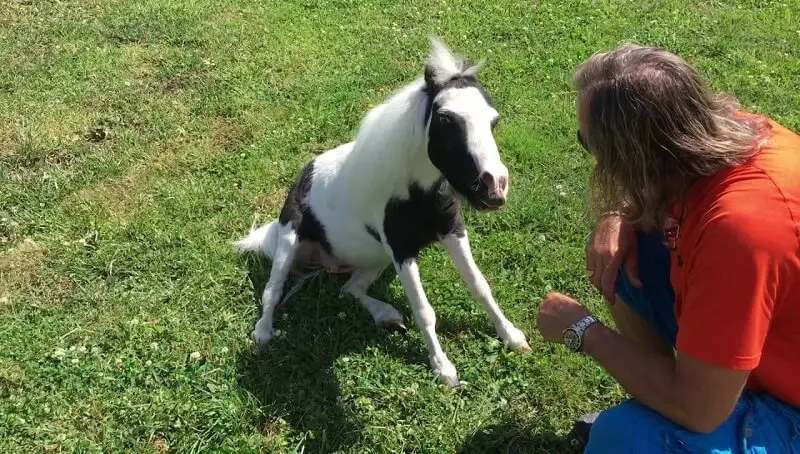 Einstein Horse – The Smallest Horse in The World?
June 1, 2022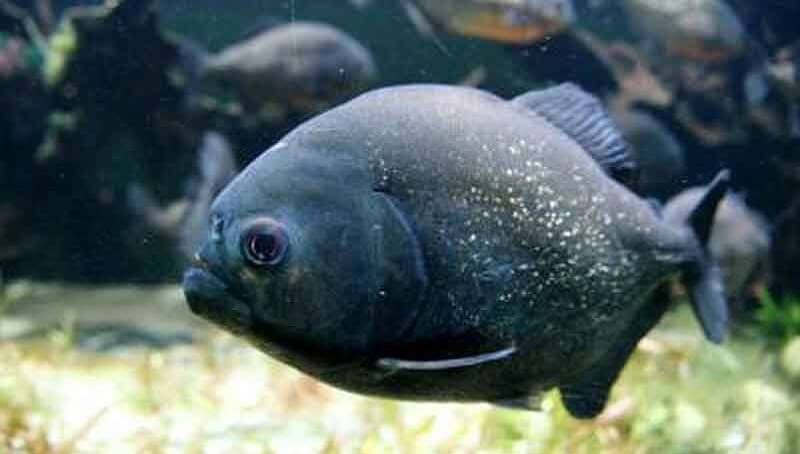 Redeye piranhas, commonly known as black piranhas, are carnivorous sea creatures that are usually found around South America, in the Orinoco and Amazon basins. Its unique physical characteristics and personality traits make it very desirable to enthusiasts and hobbyists that try to take it. If you're one of them, check out these great tips to take care of black piranhas.
Interesting Information
As they grow older, Piranhas will become more and more aggressive. This is why you should take precautions while feeding them and cleaning their tank.
The scientific term for Black piranhas is Serrasalmus rhombeus. These fish are mostly solitary and shy. The only time when they get some courage will be when they are preying for food. They will usually eat invertebrates and smaller fish, but they are considered strictly carnivores.
You might also like my articles on keeping Oscar fish, crayfish, or jellyfish.
Their body is very strong for their size, as are their jows, while the teeth are very sharp. This means that it will be very important not to put your hand into a tank where you are hosting one of these fish.
The table below will feature some figures and facts about this particular species and below it, you will find some more caring tips.
| | |
| --- | --- |
| Scientific Name: | Serrasalmus Rhombeus |
| Common Name: | Black Piranha |
| Tank Size: | 75-100 Gallons |
| Ideal Water pH: | 4.5-7.5 |
| Ideal Water Temp: | 74-84°F |
| Temperament: | Aggressive |
| Diet: | Carnivore |
| Maximum Growth: | Up to 17″ |
Caring tips for a Black Piranha
Setting Up its Aquarium
You won't need a tank of more than 75 to 100 gallons in size, considering that these fish will stop growing at around 17 inches in length. They will need clean and oxygenated water because these are freshwater fish. You can use either a dry/wet sump-based filtration or a canister filtration system to keep the water livable and suitable for this creature. The oxygen levels should also be kept in check by an ample internal water-flow system. Additional powerheads or a spray bar should be enough to achieve this.
To prevent the accumulation of nitrates caused by decaying food, you will have to change the water inside the tank at least once every week. To change the water, all you have to do is remove 25% of the existing water and replace it with new, fresh water. This would be enough to keep water at its best quality levels.
Another important thing to consider is the water temperature. A proper water temperature for these fish would be between 75 and 80°F, and this can be achieved with a heater. The water PH levels should also be kept inside an appropriate range, which falls between 4.5 and 7.5.
Tank Safety and Decoration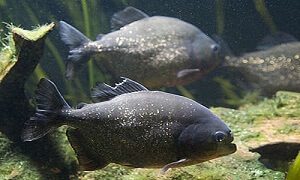 When setting up a fish tank, especially for a type of fish that might hurt humans, safety should be the main aspect to take into account. Move all filters and wires, as well as powerheads, outside of the tank. You should do this because the fish will chew on any loose wires it finds hanging around the tank. This can be not only dangerous for the fish, but for you as well.
Another important aspect is to keep the lid on the tank closed all the time, and keep kids away from the tank. Piranhas aren't fish to play with and they will bite on a human's finger without missing a beat if they find one submerged in the water. The lid should be kept closed because piranhas can also leap outside of the water.
Now let's go into details about the decoration of the tank. Piranas are freshwater fish, which means that they would love to have bog-wood, smooth rocks, a few aquatic plants, and a sandy substrate in their aquarium. If you want to illuminate the tank, go for a low-intensity tube or bulb, because piranhas hate bright lighting.
Mating and Tankmate Fish
It's not a bright idea to add more than one piranha in the same tank. These are very solitary fish and won't like the company of other fish, even if they are piranhas of the same type. A piranha will get really stressed in a tank with a bigger fish, while a smaller fish would surely become a tasty meal.
When breeding them, as soon as you notice the spawning is finished, take the female out as soon as possible. The young fish will also have to be moved to another tank, although the male won't hurt the eggs.
Their Diet
So what would they eat? Meat, of course. And a diversified diet of meat for that matter. They will eat anything from invertebrates and smaller fish to crustaceans Older fish can be fed 1 to 2 times per day, while smaller ones will have to be fed 2 to 4 times per day.
You can also throw barnacles, shrimp, prawns, worms, tubifex, bloodworms, insects, or even pieces of fish flesh into the tank. From time to time, they would also like some feeder fish or white fish. Avoid giving them mammal meat, like beef or chicken, because this food has too much fat and can make the fish sick.
If you don't have fresh fish at hand, you can always go for frozen fish instead. A good alternative to live food is dried worms as well.
Conclusion
As you can see from what I`ve written above, black piranhas are solitary sea creatures that can become very aggressive when hungry. They aren't the type of fish to raise if you have children around or you are not very experienced with exotic fish. Even so, having a black piranha will surely be a great conversation starter because it is really a unique creature.