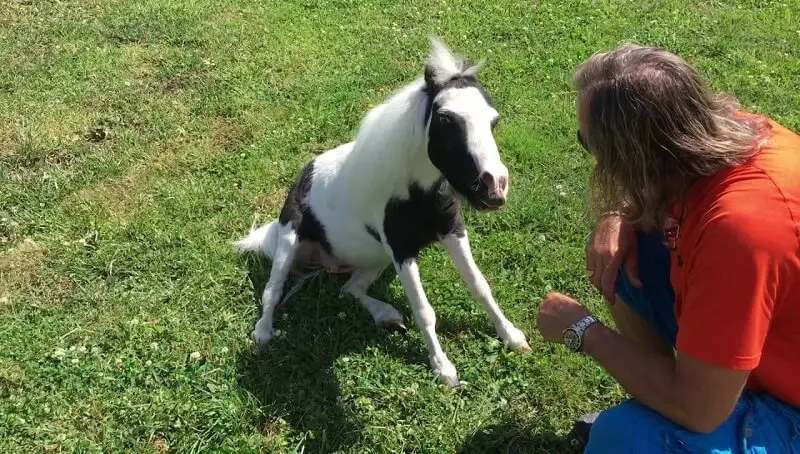 Einstein Horse – The Smallest Horse in The World?
June 1, 2022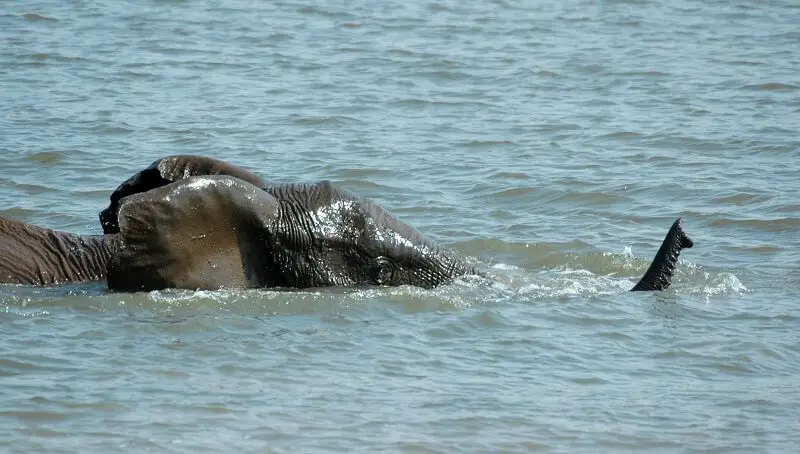 Can Elephants Swim?
June 1, 2022
If you're a cat lover, then you surely understand how a cat can change your life for the better. Cats are great pets to own, very social, and especially loyal. They will love to spend a lot of time around their owner. Among the hundreds of breeds of cats you can find all over the world, the Flame Point Siamese is one of the rarest. Their rare color combination, along with their very affectionate nature, makes the Flame Point Siamese cat very desirable among cat lovers.
They will usually have red points on their coats, which is why some people would also call them Red Point Siamese. So, let's go over some of the most interesting facts about this very rare occurrence in the cat world.
Breeding History – Where Did They Come From?
The Flame Point Siamese is born from an American Shorthair in orange or red color tones and a purebred Siamese cat. A purebred Siamese cat will usually be either cream or white, with dots around their bodies, usually on their feet, faces, tails, or ears. These points are either seal, lilac, or blue. If you breed this cat with the red or orange Tabby cat, they will make kitties that have orange or red tones on their coats. This is why they are called Flame Point Siamese.
You might also like my articles on how much should you feed a kitten, what do cats hate to walk on, and how long cats do hold grudges.
They were first created around the year 1930 when a purebred Siamese female was crossed with an American red-toned Tabby male. The litter that resulted from this mix was made of kittens that had red-toned points on white bodies. A weird fact about the Flame Point Siamese cats is that 75% of all specimens born within this mix are males. They are also a rare breed because not a lot of people will want to breed a Flame Point and most breeders will want to breed pure Siamese cats instead. The other very important reason for them being so rare is the complex genetics behind the red-colored coat.
Their Appearance
These cats are known to come with some very unique and impressive physical features. They get their amazing blue eyes from their Siamese parent. They will usually reach 17 to 21 inches high and weigh anywhere between 8 and 14 pounds. Most of the time, these cats will have red points on their feet, faces, and eat tips, as well as an orang4e striped tail and a cream or white body. When they are born, the Flame Point Siamese kittens will be all white. They will get all of their patterns and points in time.
Personality and Temperament
This breed has some certain behavior traits, although, as you'd expect, each cat will be unique in its own way. A Flame Point Siamese cat is usually known to be needy, although calm and very sweet. They will follow their owners wherever they go and they will constantly crave attention. They have an obsessive way of loving their owners that might even become overbearing for some. This also means that they will get jealous pretty easily due to their loving nature, every time someone gets too close to their owner.
The males of the Flame Point Siamese breed are known to be laid-back, while females are a little more temperamental. They can develop depression or separation anxiety if they are left alone or without proper attention for longer periods of time. Flame Point Siamese cats, due to a very hyperactive personality, will also want to have long playtime and they will prefer to play with their owners.
Activity and Training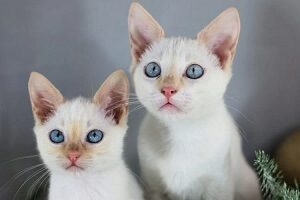 As for training and general activity requirements for these cats, you should know that they need a lot of playtime and are usually considered very active. They will always run from one room to another and climb all around the house. The highly active nature of the Flame Point Siamese will have her need to consume their energy either through exercising or through play sessions. They are very quick learners so training these cats will be very easy if you know what to do. They will usually follow all of the instructions they get from their owner and won't rebel too often, mostly due to their calm nature.
Your Red Point cat should have no problem learning not to damage your furniture and how to use her litterbox if you use proper techniques like positive reinforcements, treats, and of course, a lot of patience. You will be able to help their hyper-activity and inquisitive nature by placing all kinds of objects like cardboard boxes all-around your house. An investment in a great quality cat condo with platforms and perches will also be a nice gift for the pet. These types of structures are great at providing a cat with a place where to peep around and where she can jump in and out. Most of these cat houses or condos have a scratching post that the cat can use instead of your furniture and other toys to keep her active.
Health and Life Span of The Flame Point Siamese
These cats are usually pretty hardy and healthy. Like most animals, they might have some occasional health problems. Some of the most common health problems that a Flame Point cat might have to deal with are:
Obesity and related Heart diseases.
Strabismus and Retinal atrophy.
Feline Hyperesthesia Syndrome also known as Twitching skin syndrome
Dental problems
Arthritis
Hip Dysplasia
These might seem like a lot of health issues but as long as you adopt or buy a Flame Point Siamese from a reputable, registered breeder, you shouldn't have problems with most of these. Most of the time, when we're talking about genetic diseases, we aren't talking about just one gene, but a combination of genes that have to show up in your cat's composition.
As for their life span, as long as the Flame Point siamese has a decent life and is properly taken care of, it should easily live up to 15 -20 years. A healthy diet and regular vet visits are a must if you want to make sure your cat is healthy, especially while young and still developing.
Lesser-Known Facts
Great for People with Allergies: They have silky and short fur that is considered pretty safe for people with allergies. Of course, it is always best to check with your vet and your personal physician before getting this pet.
Acne-prone Skin: Although you might find it unusual, these cats have skin that is prone to acne, especially around their chins. This usually happens when they eat oily food. Parts of the food will get on their skin below the mouth, where they can clog the skin's pores and lead to acne.
Thai Name: They get their name from the Thai language and it translates to  "Diamond of the Moon."
Rarest Siamese Breed: Most of the time it will be pretty hard to get those beautiful red flame points even when mixing the right types of cats, which is why these cats are so rare. It will be three times harder to get a female Flame Point Siamese than a male one.
Conclusion
These cats, although rare, will be great pets to own. They are clever and have a doting nature and a hyperactive nature, while also getting along with all the people around them. Most people will instantly fall in love with them when they see their beautiful blue eyes and amazing white coat with cool patterns on them. They take great qualities from both of their parents, which is why most cat owners will like their company. Keep in mind that owning a Flame Point Siamese will require a lot of attention, love, and time from you. They can easily get depressed or develop anxiety if you leave them alone for too long.