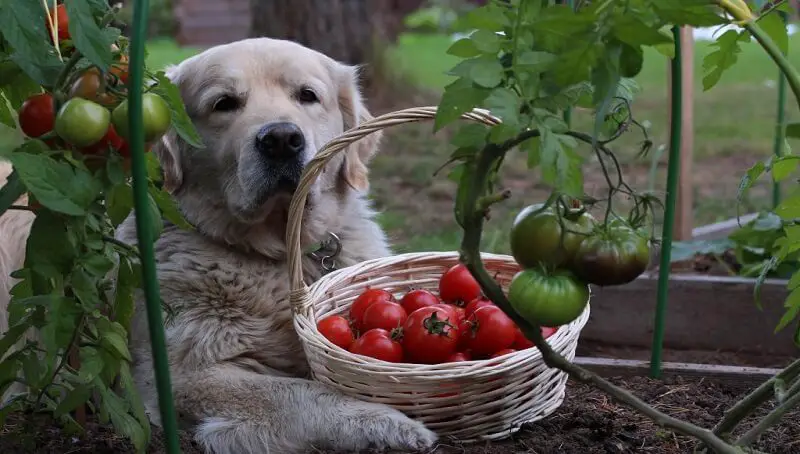 Can Dogs Eat Tomatoes? Risks and Benefits
November 10, 2022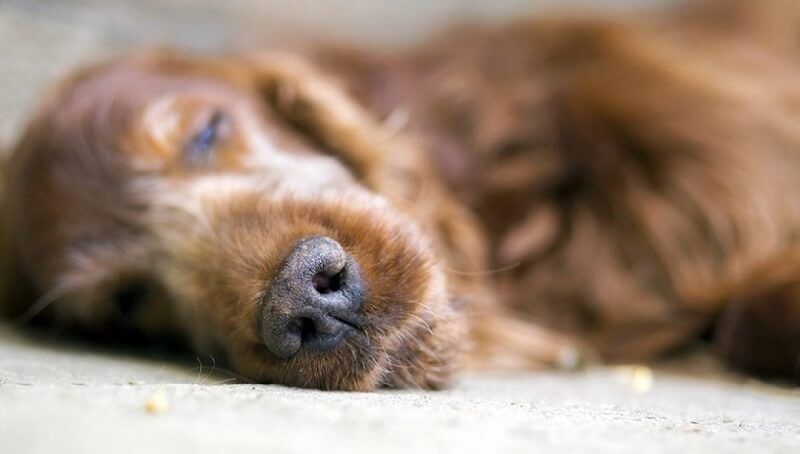 How To Deal with The Fact That You Had to Euthanize Your Pet
November 12, 2022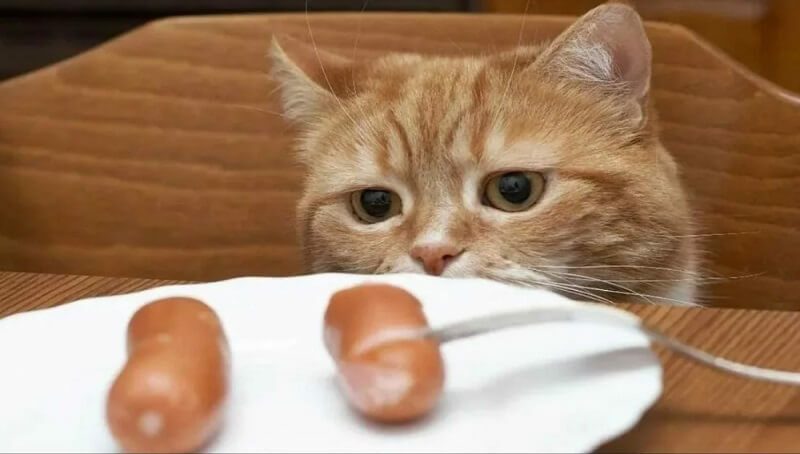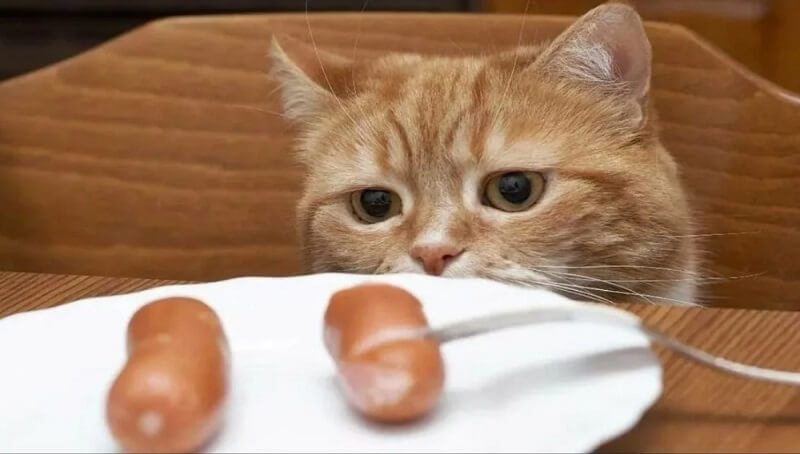 Your cat will show regular behavior around mealtime or when hungry, and many cats can be quite demanding when wanting to be served. But cats are not as food-driven as dogs are, so if your cat is hungry all the time, begging, or craving food between meals, this may indicate a medical problem.
Understanding how cats act when hungry can help you know whether you should go to your veterinarian and what to report.
Crying for food at the appointed times of meals
Cats are smarter than you might think, and if you feed them at the same time every day, they will know when it's time to eat. Meowing, crying, and staring at you until you put food in the bowl are the things every hungry cat does.
No, your cat doesn't starve, but it's probably hungry. Like humans, a cat's empty stomach sends signals to the brain to tell it to eat, and if you're the person who usually feeds it, your cat will make sure you don't forget to give her food.
Crying after snacks
If you keep your cat's snacks in a specific place and she sees you sitting near that place, then she can come to you and start to beg for a snack. This is even more likely to occur if you take the bag or food container and start shaking it. Cats have excellent hearing and will come on the run if they hear a familiar sound, especially if they are hungry.
Stealing food from the table
Cats can easily jump on the kitchen countertop or table and steal a piece of chicken or lick a piece of butter. Once they have come across the taste of something that is not in their dish, it will become a bad habit that will be hard to stop.
Cats are just like any other pet, and many people. They can't resist a tempting snack, so be sure to cover up your food if you're going to leave it unattended.
You might also like my articles on:
Cats that are particularly active and those that manage to get inadequate amounts of food during meals may be more likely to steal food from the table. Increasing portions or feeding a higher-calorie food can help keep your cat away from your food if that's the case.
Boredom
Cats that seem hungry may not be so hungry in reality. Their constant interest in "what I eat for dinner today" could mean "I have nothing else to do but eat". Keeping your cat physically and mentally active is extremely important, especially if your cat spends most of her time at home.
While it is difficult to recreate in the house all the interesting things you find outside and keep cats active, there are some tips that can help cheer bored felines. Examples are countless and pet shops are full of cat trees, and toy food.
Eating too fast
Cats who have had to compete or fight for food are more likely to consume their food faster. Some cats even growl or grumble while eating and swallow their food without chewing it. This is common in cats that sat on the street, wild, or had a lot of siblings, in which cases the meal time was a competitive activity and the meals were small.
Cats who grow up in the habit of eating fast can relax and find that they no longer need to worry about the availability of food. After getting regular meals, most cats will not feel compelled to eat as fast as they can, unless they really have a medical problem that makes them feel constantly hungry.
Eating and vomiting
Vomiting is not uncommon in domestic cats. They take great care of themselves, so they often have a lot of fur in their digestive tract, which can form a hairball.
If a cat is not able to pass a ball of hair through its feces, then the fur will come out when your cat vomits, or it will get stuck in the stomach or intestines. If a fur ball blocks food from reaching the stomach, the cat will vomit the food.
If you suspect your cat has a hairball or other element stuck in her gastrointestinal tract, take your pet to your veterinarian. An X-ray will show if your cat needs surgery to remove the swallowed object or fur ball. This removal is often done surgically, but sometimes endoscopy is able to recover things inside the esophagus or stomach.
Some cats vomit regularly after eating, and their food is still intact or whole. This act of vomiting whole foods shortly after eating is called regurgitation and usually occurs if the cat has eaten too fast.
Fortunately, regurgitation is easy to stop by teaching your cat to eat more slowly. Try to spread the food on a baking sheet or place larger items in the bowl that your cat can't eat whole. You can buy special food bowls with finger-like projections or chunks designed to make your cat eat around them and therefore eat more slowly.
Eating and gaining weight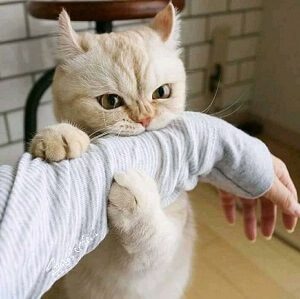 If your cat is crying for food and gaining weight, then this should be a sign to you that you should feed your cat less, despite what they are trying to tell you. Some cats, like some people, love food very much and the more you feed them, the faster they will become overweight and prone to a multitude of medical problems. Diabetes, joint problems, cancer, and more are more likely to occur in overweight pets.
Most cats require only about ¼ to ½ cups of dry food per day, but this can vary depending on your cat's activity level and how many calories your cat food contains.
If you have a female cat that has not been sterilized and could have had access to a cat that has not been sterilized either, your cat may be hungry and gain weight because it is pregnant. If this is the case, be sure to feed it with a special cat food formula to help her provide maximum nutrition to the growing kittens inside your cat.
Eating and losing weight
Cats that seem to be always hungry and never gain weight are often diagnosed with some kind of disease, such as:
Intestinal parasites
Commonly referred to as worms, intestinal parasites feed on what a cat eats, stealing a high percentage of nutrition from food. This means that a cat can eat and still feel hungry because it feeds the parasites and it gets very little nutrients.
Cats can get worms from eating fleas and going out, but medications can cure your cat. To know what type of parasites your cat has, a microscopic examination of its feces will need to be done by the veterinarian.
Monthly flea and heartworm prevention medication also contains ingredients that help eliminate intestinal parasites but will not protect your cat from all types of worms.
Hyperthyroidism
Cats with an overactive thyroid gland have hyperthyroidism and that can make them feel hungry all the time. Simple blood tests at your veterinarian can diagnose a cat with this condition. Hyperthyroidism can be treated with medication.
Diabetes
In diabetes, the pancreas does not produce insulin properly and therefore the cat cannot use the sugars produced from digesting food for energy. Your cat will feel hungry because her body lacks the energy needed despite food consumption. A cat with diabetes may need insulin injections. The appetite will return to normal once the disease is controlled.
Cancer
If other diseases have been ruled out and your cat is still always hungry and does not gain weight, it will be suspected of cancer. Your veterinarian will recommend testing options.
How many times a day should my cat eat?
Cats are carnivorous animals that prefer to eat several times a day, not just once, as they would if they were in the wild. They don't eat more than they need. Moreover, the amount of daily food your cat needs to eat depends on several factors: age, size, physical activity, or the personality of the animal. It is your responsibility to provide them with a high-quality balance and diet, precisely to prevent obesity or undernutrition.
Fortunately, most cats just love to eat and their day revolves around sleep and meals. As long as your cat's weight is stable, doesn't vomit, doesn't have diarrhea, and doesn't act strangely, you're likely to have a feline motivated by food.