Phytophagous birds are birds that feed on plants.
Many birds depend on the plant matter that is part of their basic food. A close relationship between plants and animals occurs in each case.
Birds pollinate flowers when they feed on nectar and help spread the seeds when they feed on fruit. Many of the different types of birds are mainly phytophagous even if they feed on flowers, fruits, nuts, seeds, or other vegetable matter.
Plant-fed species must consume large amounts of food compared to meat-fed species because of the low nutritional value of plants compared to meat. Over the past century, many species have taken advantage of the expansion of agriculture, which now provides them with large food sources from crops.
The feeding habits of these birds often bring them into conflict with farmers, when they breed rapidly as a consequence of the rapid increase in food resources. For example, the population of cockatoos has rapidly increased in Australia due to the spread of arable land and related water supplies from reservoirs for irrigation.
These birds have multiplied and gathered in large flocks composed of thousands of individuals, which have caused very serious damage to the crops they have attacked. They are now considered harmful in some areas.
Adapting to seasonal changes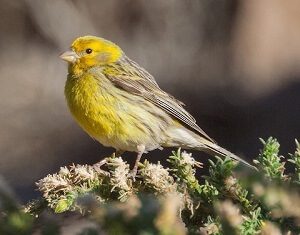 Birds in temperate zones have a varied diet depending on the season. For example, the birds that feed on the buds of the apple from orchards, in the spring are called harmful. Later, throughout the year, they feed on seeds and fruits.
You might also like my articles on:
Their beak, like that of other members of the family Fringillidae, helps them crack the seeds easily. Some of these finches (as these birds are called) store plant food when it is plentiful so that it can be maintained during the winter.
The birds that gather peanuts feed on them during the winter until the following year. The oak woodpeckers dig hollows and fill them with acorns, creating an accessible winter pantry, when snow covers the ground.
Flowers as a source of food
A certain number of birds rely on flowers, but not on the whole plant, as a source of food. Pollen is a highly valued source of protein, while nectar provides saccharides. It is not surprising that those who feed on flowers are limited to tropical areas, where plants are bloomed all year round.
Hummingbirds, for example, use their narrow beak to collect nectar from flowers. Some hummingbirds have developed specific elongated and curved beaks that allow them to feed on certain types of flowers.
These birds help pollinate the flowers from which they feed, by transferring pollen from flower to flower, with the help of their beak or plumage. The birds of the sun that are found in Africa and Asia have an evolution similar to hummingbirds, which resemble in size and colorful plumage, often iridescent.
Unlike hummingbirds, they are not agile enough to feed on while flying, but they are perched near the flowers. Numerous members of the parrot family also feed on flowers, especially Lori parrots. Their tongues are equipped with tiny, whisk-like papillae, which help them collect pollen easily.
Fruits as a source of food
Birds that feed only on fruit such as fruit turrets can only be found in the tropics, where fruits are abundant all year round. These species are commonly found in tropical forests, where they play a significant role in protecting forest biodiversity.
The seeds of the fruit they feed on pass through their digestive tract unaltered and are removed far from the plant itself, thus helping to spread it.
Plant matter
Relatively few birds rely exclusively on plants. The primal Hoatzin from the tropical forests of South America is an example of a bird that is like this.
Equally unusual is the Turaco bird in Africa, which feeds mostly on leaves, which they harvest along with the fruits. Some parrots such as Eclectus are supposed to feed only on plant foods instead of fruits or seeds.
Digesting vegetation presents considerable difficulty, as birds do not have the enzymes necessary to digest plant cellulose. Birds such as Partridge, which regularly feed on plant food, have developed long, almost endless tubes called checks. They contain bacteria that can dissolve cellulose.
Nuts and seeds as a source of food
This food is a valuable source of nutrients for many different types of birds, from parrots to finches. However, cracking the outer shell of seeds can be a problem. Finches such as bullfinch have developed a strong rustling beak for this purpose.
Bullfinch birds are able to crack the shells of cherry kernels to extract the core. The most bizarre example of a beak adapted for seed feeding is found in the Loxia curvirostra, from the Northern Europe coniferous forests.
These birds literally have the upper and lower sides of the beak crossed, allowing them to break seeds from the spruce cones, that they feed on.
Some cockatoo parrots, such as those in Molucca, have a beak strong enough to open coconuts.