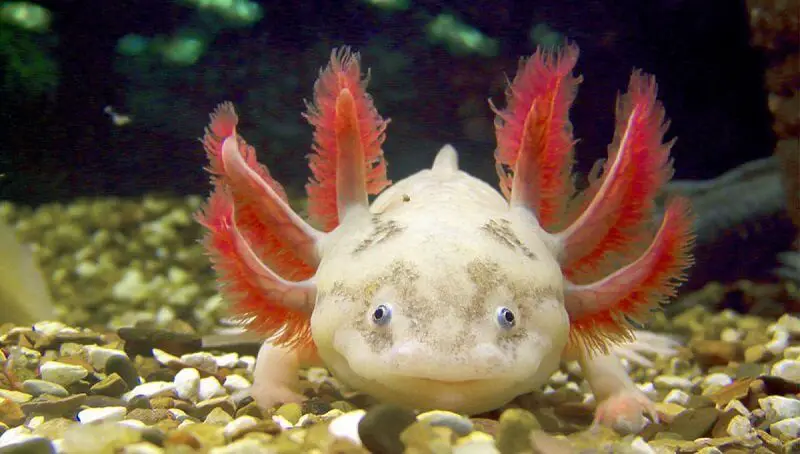 Detailed Info about Axolotl (The Mexican Walking Fish)
December 27, 2021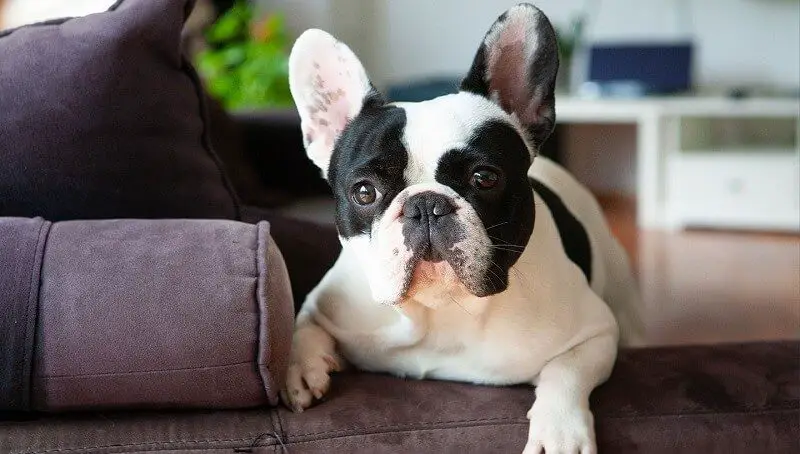 Top 5 Teacup Dog Breeds for Apartment
January 11, 2022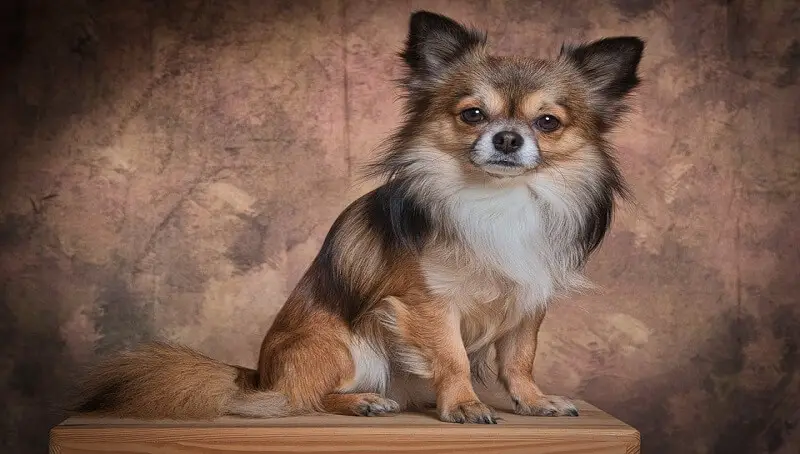 One thing is clear: All dogs are adorable! Regardless of breed, you can't simply ignore the features of a beautiful dog with pedigree, or the adorable face of a half-breed. However, when we say "adorable puppy," we inevitably say small dog breeds.
A large dog can sometimes look ferocious, and that can decrease its cuteness. Some people are afraid of a big dog and simply avoid it, without even noticing the wonderful features of the quadruped.
Even when the tiny dog tries to look bad and fierce, it's even cuter! And if we combine small dog breeds with a fluffy appearance, the recipe of a melted heart is guaranteed.
Therefore, it was practically impossible for us to draw up a list of the smallest breeds of dogs, without placing the pocket dog breeds on its top.
Generalities
They are considered to be incredibly cute and, because they are small, they are much easier to carry. At the same time, they need much less space than ordinary dogs. Therefore, if you have a small apartment, you can have such a pet! Teacup dogs are cute, but that doesn't mean you don't have to take care of them just as much.
Most miniature dogs overflow with energy. One more reason to give them a diet rich in calories. Of course, adjust the type and amount of food to the activity level of your dog. Not all small dogs are energic. If you have a "sofa" teacup dog that is laying all day long, then ask your veterinarian for advice on how much food they need to eat.
You know what they say: The puppy eyes know how to push your buttons! You should not be anxious to spoil your dog with all sorts of forbidden food. Obesity is the most common in the case of small dogs. Do not overfeed your small dog, and provide it with dry food as it says on the packaging. If in addition they also receive some rewards, or home-prepared food, reduce the quantity of dog dry food, under the careful guidance of the veterinarian.
If you have decided to buy or adopt a teacup dog, we will help you with a list of breeds from which you can choose a pet. But we warn you that it will not be easy at all. All of them are absolutely adorable.
Teacup dog: Chihuahua
With a height that measures under 5 inches, a weight under 6 pounds, and a life expectancy of 15 to 20 years, Chihuahua is considered one of the smallest dogs in the world and is certainly the most popular in the category of small breeds of dogs.
Its coat can be smooth or long and the colors include black, tan, and more.
But as small as he is, he is jealous and grumpy!
With an extremely energetic nature and strong territorial and protective instincts, the Chihuahua puppies are recognized for their jealousy and for getting angry quickly enough. Therefore this dog race is not recommended for families with children.
Teacup dog: Russian toy Terrier
Officially recognized as the self-standing canine breed in 2006, the Russian Toy Terrier is an adorable, docile, loyal, and charm-full puppy, ideal for adoption as a pet in a family.
The Toy Russian Terrier is 8 to 11 inches tall and maxing out at around 6 pounds in total, very easy to keep, being ideal as a pet for an apartment. He is very sociable with children.
Also, it does not create any problem of behavior in relation to other pets and loves to take long walks to consume its overflowing energy.
Teacup dog: Pomeranian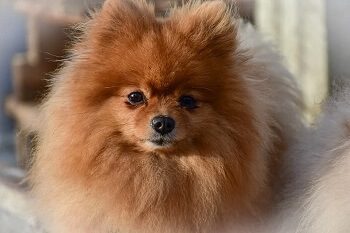 Measuring no more than 7 inches and weighing under 7 pounds, you would say that there is not much to say about this dog breed, but you would be wrong!
It has a fluffy double coat and the colors include black, chocolate, orange, and more.
The Pomeranian develops an extraordinarily explosive personality, being full of delight and positive energy. Despite its dimensions, the Pomeranian dog is extremely intelligent and very easy to train, a process that is also recommended, because sometimes the small furball tends to become aggressive with other dogs.
The Pomeranian has a life expectancy of 12 years while the toy Pomeranian has a life span of up to 16 years.
But overall, life with a Pomeranian as a pet is extraordinary, having no way of getting bored with such a puppy by your side.
Teacup dog: Bruxelles Griffo
Brussels Griffon will typically stand at around 7 to 8 inches tall and weigh 7 to 12 pounds.
It is intelligent and full of life, and the high level of energy he can sometimes display is perfectly balanced with the extreme opposite of his calm and well-balanced personality.
However, by wishing to consume its energy, he loves walking in the open air and playing with other dogs, preferably of its size. At the same time, it often develops a reticence toward children, perhaps because of the anxiety and suffocation feeling the little ones can generally transmit to small dogs.
Teacup dog: Papillon
If we were to define the Papillon breed in one word, it would be "tireless"! These lovely furry balls have extraordinary energy, which they often choose to consume outside, in the open air, running after a ball, or teasing other animals they encounter.
They can measure 8 to 11 inches at the shoulder and weigh 4 to 9 pounds. The name of this breed comes from the shape of its ears, Papillon being practically the translation of the word butterfly into French.
Teacup dog: The Chinese Crested dog
When it comes to breeds of small dogs, it is pretty hard to find another breed that would compete with the Chinese Crested dog. Its height is 11 to 13 inches and weighs 8-12 pounds. The life span of the Chinese Crested dog is 13-18 years and this dog is very good with children, seniors, dogs, cats, and families in general.
Want a small pet? How about a Syrian hamster, a white rabbit, or a ferret?
The history of this breed is extremely interesting, being brought to Asia for the first time by merchants, and being mainly used to catch rodents.
Also, these dogs were preferred because, having no fur on much of their body, they did not attract flees.
Another interesting thing about the Chinese Crested dog is that due to the warmth emanating from the body, at a certain time they began to be used for therapeutic purposes, to heat certain painful areas of the body, like a container with warm liquid.
Today, however, this breed is preferred only for its beautiful appearance and its active, lively, proud, and curious personality.
Teacup dog: Affenpinscherg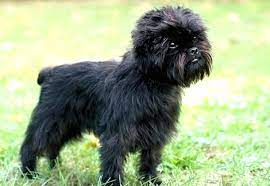 Amusing, intelligent, energetic, and sometimes obnoxious, the Affenpinscher breed displays a unique, adorable personality, hard not to see by little dogs' lovers.
It has a height of 9–12 inches, a weight of 7–13 lb., and it usually lives up to 11 to 14 years.
Usually, given its volcanic attitude, the Affenpenschier needs to be exposed to socialization from its first months of life, in order to get used to other dogs and people, thus tempering its choleric bursts.
Even so, however, being a very proud dog, it can easily engage in disputes with dogs, especially if they are bigger, which is why they need close supervision.
Teacup dog: Japanese Chin
With a history of over 1000 years, this breed is thought to be of Chinese origin, resulting from the crossing of the Spanish Tibetan breed with the Pekingese breed.
The Japanese Chin stand about 8 to 11 inches in height and its weight can vary from a low of 3 lb. up to 15 lb.
However, it is the Japanese who seem to have brought this breed to its present appearance, following a rigorous selection process. At a certain moment, they got such small exemplars that they were worn on the kimono sleeves.
Japanese Chin is absolutely adorable, with a glittering intelligence and an exceptionally good memory, lively, cheerful, and always eager for attention.
From the small dog breeds, the Japanese Chin has the personality trait of being stubborn. But overall, it is the ideal dog for families with children, being extremely affectionate and committed to its master, but also a friend of children. In relation to other dogs, the Japanese Chin is totally non-conflicting.
Teacup dog: Shih Tzu
Originating in China and Tibet, the Shih Tzu breed is the perfect living example of the phrase "strong essences are kept in small bottles".
Although it is no more than 7.9–11.0 inches tall and weighs about 8.8–16.5 lb., this small and adorable fur pet is recognized for its energetic and playful personality, making your day always more beautiful, regardless of the situation.
The Shih Tzu breed often presents a calm and friendly temperament. Sometimes, however, it can display an excess of independence, which can give the impression that it is not the most docile and obedient dog breed.
Teacup dog: Yorkshire Terrier
This small puppy can reach a weight of 4 to 7 lbs. and the body's allure never exceeds the range of 8 to 9 inches.
As the name may suggest, the Yorkshire is a breed of British origin by excellence. At the beginning of his history, this puppy was used for more practical purposes, that of vowing rodents from the working villages of the county of Yorkshire.
Later, with its adoption by the Victorian-era regality, the Yorkshire Terrier became the favorite pet of the time.
In 1995, "Big Boss," a dog from the Yorkshire Terrier breed, was awarded the title of the world's smallest puppy. This dog measured only 5 inches long and 4.7 high, at the age of 6 years old.
Don't forget
Commercial dried food is specially formulated for the energy needs of the dog from a certain size and with a certain level of physical activity. Always choose a type of food for small dogs.
It is richer in proteins and fat, of good quality, in order to offer the small dog all the nutrients for good growth and development, as well as a strong immune system, in the long and very long term. Egg, chicken, and fish should find their place among the ingredients of the food for small dogs. These are valuable sources of essential amino acids.
Dogs, regardless of their size or breed, are the best companions and most faithful friends. They are loyal, friendly, and easily become part of the family. However, while big dogs offer more safety, the little ones are playful, charming and can easily accompany you wherever you go. They easily find their place in the car, in the plane, or … in the purse.
These are only ten of the world's smallest breeds of dogs, a selection of perfectly adorable quadruped who know how to make their presence notable and attract every view wherever they are.