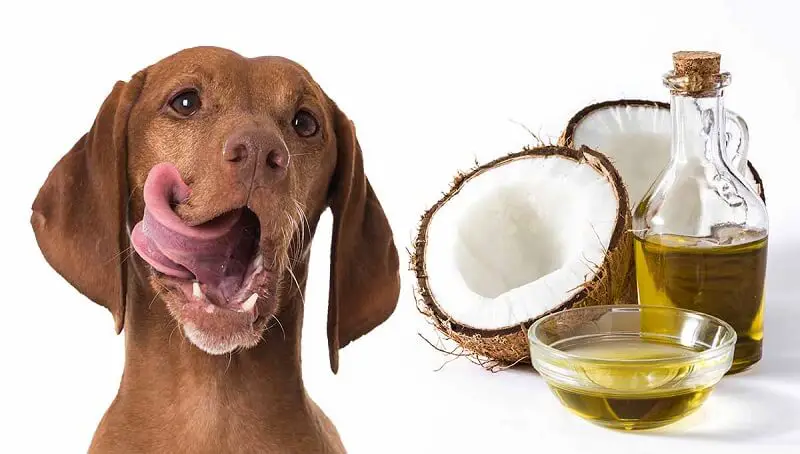 How Can You Use Coconut Oil in Dogs?
December 9, 2022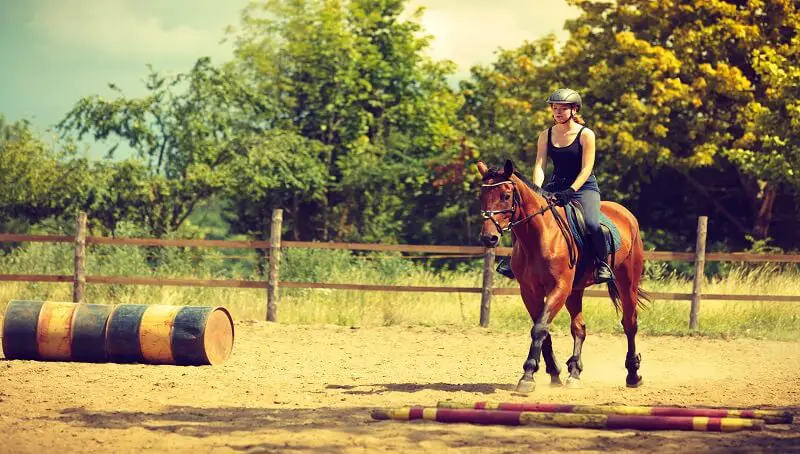 Why Does My Horse Stumble?
December 11, 2022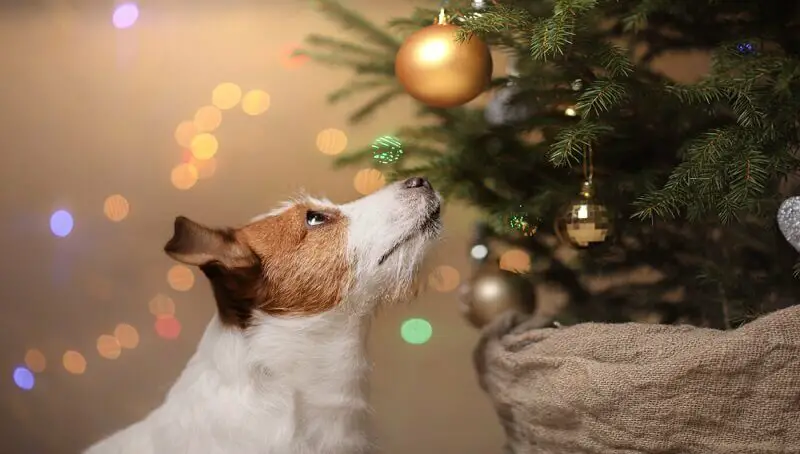 When it comes to Christmas disasters and pets, most people think of a cat or a dog that breaks down the tree or ornaments. But what if a puppy or kitten eats from the tree? Is it toxic? Here are some examples of potential threats to pet safety that could be caused by Christmas trees, season-specific plants, and other decorations.
The Christmas tree
The most common species of natural Christmas trees are fir and pine trees. In general, these trees are not very toxic, but the more the pet eats, the higher the toxicity level is.
Christmas tree oils can cause irritation to the mouth and stomach, causing excessive salivation or even vomiting. The needles of these trees are not easily digestible and can cause gastrointestinal irritation, vomiting, obstructions, or punctures.
Make sure your pets, whether it's a dog, a cat, or a hamster, do not have access to the water of the Christmas tree, if it is in a pot. Dogs and cats may get sick from preservatives, pesticides, fertilizers, or other agents such as aspirin, which can often be found in water to keep the tree in its best condition. It is best to keep the water for the tree in a covered bowl.
Natural Christmas trees are not the only problem. Artificial trees may also contain toxic and undigestible materials that can cause intestinal obstruction.
The good thing about artificial trees is that the materials they are made of are stinging and are usually not pleasant to chew. Most of the time, animals will not consume large amounts of these materials.
If you suspect your pet has eaten from the Christmas tree or any other plant, monitor symptoms such as licking or excessive water consumption, unusual salivation, vomiting, or diarrhea. If symptoms become worrying do not hesitate to contact your veterinarian, or call the Pet Poison Helpline at 1-800-213-6680.
To prevent Christmas tree inconvenience, limit your pets' access to the tree when you are not at home, and keep them under surveillance when they are free around the tree.
Plants specific to winter holidays
You might also like my articles about:
Festive plants can pose threats to pets. Among the toxic holiday plants are the mistletoe, ilex, and white sap of Poinsettia, which can cause mild vomiting, excessive salivation, and diarrhea.
The Amaryllis is a very popular lily plant during the winter season. Its flowers and leaves are toxic to animals, and the flower bulb is even more toxic. In case your pet has ingested its flowers or leaves, it will suffer side effects such as vomiting, excessive salivation, and diarrhea. If the animal has managed to eat from the bulb, especially in a large amount, it can cause weakness, tremors, convulsions, and changes in blood pressure.
Christmas lights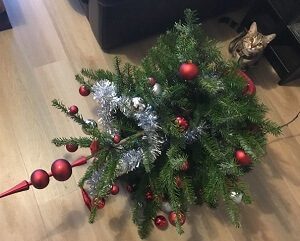 Christmas lights, Christmas trees, or other parts of the house can be a real danger to curious animals. If your pet manages to chew the electrical wires from lights, this can cause electric shock or burns in the mouth. Keep your pets away from the installations and check the lines regularly for chewings and general damage.
Electric shock can be fatal to your pet. Electric shock can cause a buildup of fluid in the lungs, called non-cardiogenic pulmonary edema. This condition can cause respiratory problems and can be lethal.
Burning of the oral cavity can cause significant pain and can lead to food refusal in pets. If you notice that your pet is reluctant to eat, over salivates, or shows signs of mouth pain, for example, does not want to play with its toys, seek medical attention immediately.
Holiday ornaments
Christmas decorations can also be a risk. Ball-loving dogs may not be able to resist the temptation to play with glittering glass balls. On the other side, cats may not be able to overlook the sound of a bell. For the safety of your pets, you'd better monitor their activity and keep these objects as far away from them as possible.
These ornaments can cause gastrointestinal problems, as the object can get stuck or cause cuts. Also, depending on the materials used for their production, some ornaments can be toxic when ingested.
Final words!
In the war between pets and the Christmas tree, you have to come to a compromise. Decorate the tree in such a way that it is as less dangerous as possible for animals, even if you have to sacrifice a lot of aesthetic criteria and some much-wanted decorations. Pets should not have access to the Christmas tree when their owners are not at home. When they are near the tree, they must be carefully monitored.