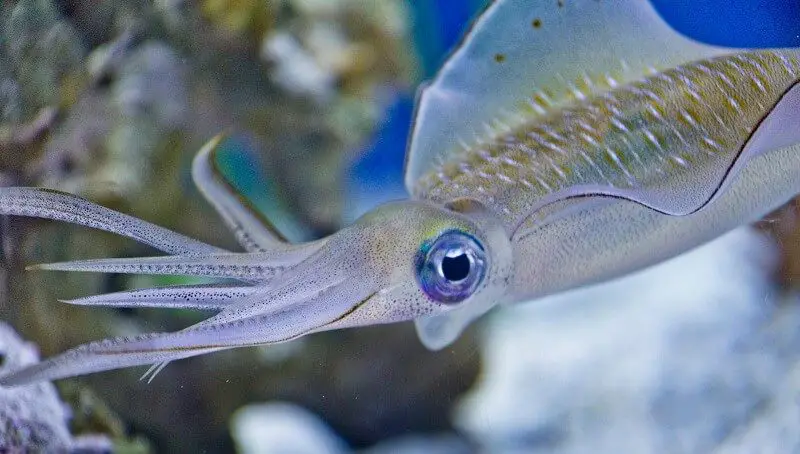 Interesting Facts About Squids
January 10, 2023
Why Do Dogs Lick Their Paws?
January 11, 2023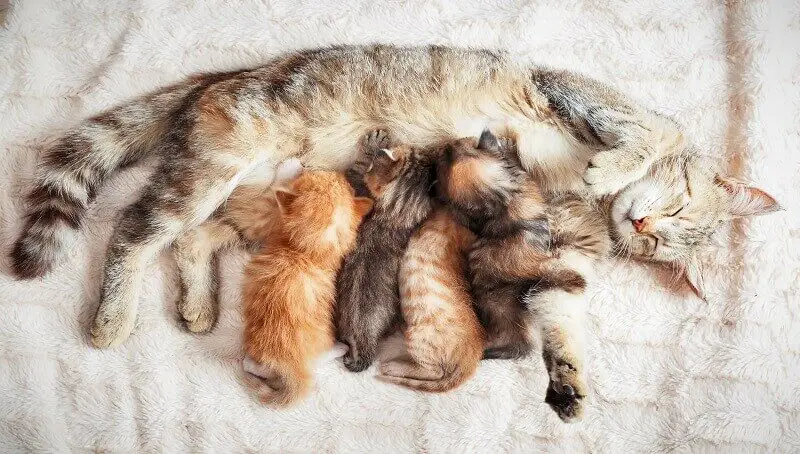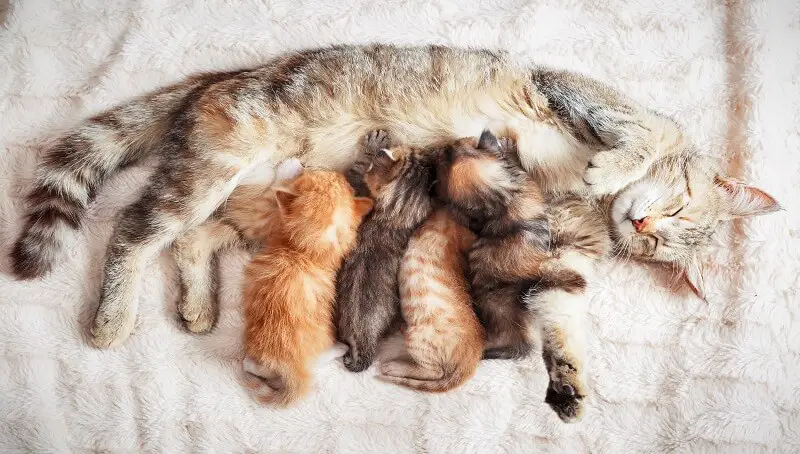 When you want to adopt a kitten, it is common to see very young cats for sale or for adoption. But although a lot of people do it, placing a kitten in a new home at a young age can be detrimental to the cat.
The weaning of the kitten
You might also like my articles about whether:
Mother cats will usually begin to wean their kittens at the age of one month. This does not mean that this is the time when kittens can go to a new home. The next month of life is still full of essential elements for a growing kitten, even though it doesn't consume its mother's milk all the time.
The weaning process usually continues for another month until the cats are fully weaned between the ages of 8 and 10 weeks. During this time, their mother will breastfeed them occasionally, and they will also start eating liquid food specially designed for the kitten.
Liquid kitten food should gradually become more consistent until it can be replaced by canned food. During the four to six weeks weaning period, the kitten will consume less and less milk from its mother. Getting a kitten used to dry food can take some time, so it should not be forced or rushed.
What happens if the mother cat is not around?
If the mother cat hasn't survived birth, was not healthy enough to take care of the kittens, or if the kitten was abandoned at a shelter, they can still get the necessary nutrition they need and lead a healthy life with the help of people.
Some shelters will use a surrogate cat, both for breastfeeding and socializing with the kittens, or feed them with formula to replace cat breast milk.
Baby kittens don't get the same care from humans as they do from a cat. Cats teach their kittens important skills that we cannot reproduce as humans.
Bottle-fed kittens are a huge time commitment, so if you adopt a young formula-fed kitten, be prepared to feed and clean them often.
What happens when a kitten is taken away from his mother too soon?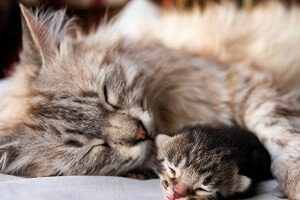 If a kitten is taken from his mother and sent to a new home too early, there may be some serious health consequences. The first few weeks of a kitten's life are essential for the health and development of the body.
Colostrum and nutrients from breast milk are responsible for strong bone development, eye health, and full organ development, so if a kitten is weaned too early, you may increase the risk of him developing more health problems later.
A kitten removed too quickly from his mother may need nutritional supplements and other veterinary care early in life.
In addition to health problems, behavioral problems may also occur. Mother cats teach their kittens life-long lessons and emit calming pheromones. Kittens who have left their mothers too early may have trouble caring for themselves, not knowing how to bury their needs in the litter box, playing too hard, not knowing how to hunt food, or having other behavioral problems.
A kitten that is removed too quickly from his mother's litter may have trouble adapting to his new home and you. Growing up with a mother and siblings is an essential part of the socialization of cats.
Without proper socialization at an early age, the kitten can grow to be frightened, excited, or even aggressive. They may also not know how to interact properly with other cats.
You will need to spend significant amounts of time working with a kitten who has not spent the proper time with his mother and siblings. This will help him adapt to his new home and learn appropriate behaviors.
The ideal time to adopt a kitten
Ideally, kittens should go to their new home around the age of 12 weeks. While some kittens may go into a new home earlier, the closer you get to 12 or 13 weeks, the better your cat will be. Your cat's chances of being healthy, well-socialized, and well-developed increase dramatically if she is allowed to spend extra time with her mother and litter friends.
How do I find the right breeder?
As tempting as it might be to look for bargains – when it comes to an animal you want to keep, you should never look for low prices. On the contrary, a low price can be a good reason to be suspicious. It is recommended to be vigilant about very cheap offers in Internet ads.
You can recognize a good breeder with certain objective criteria, but intuition also plays a decisive role in making the right decision. One of the purely objective aspects is that the one from which you take the animal must be a member of a recognized breeders association. The breeder must know how to give competent answers to all your questions.
Look closely at all the cats, not just at the kittens. Do you feel like they are cared for and satisfied, or are they too shy? The mother cat should live in the same house. If the male cat is kept in a separate room, this room should of course be suitable for his needs, bright and clean, although it may have a discreet smell typical of the male.
When dealing with a serious breeder, you will receive kittens accompanied by a sales contract, pedigree certificate, health card, and vaccination card. Kittens have basic vaccines made and are dewormed internally. Kittens' eyes should have a healthy glow, the nose should be clean. The coat should look neat and have no flea droppings, which look like blackheads.
Also, a reliable breeder will not give the kittens a new home until they are eight to twelve weeks old. Usually, he is still interested in the pets' health even after giving them up for adoption or selling them.