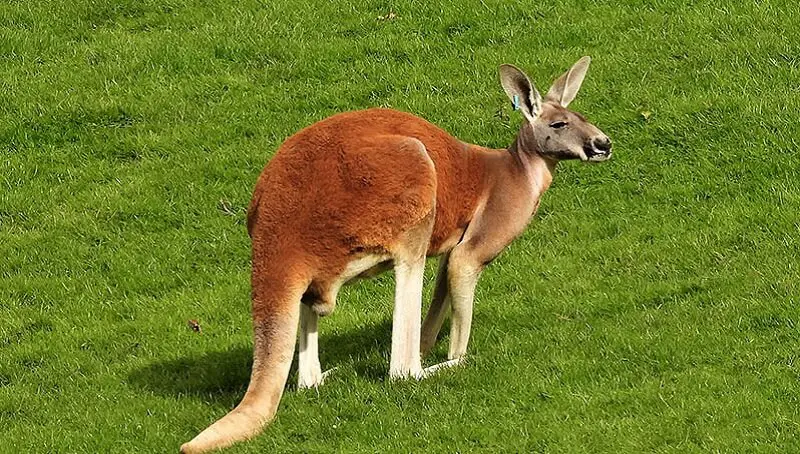 Interesting Facts About the Red Kangaroo
October 15, 2022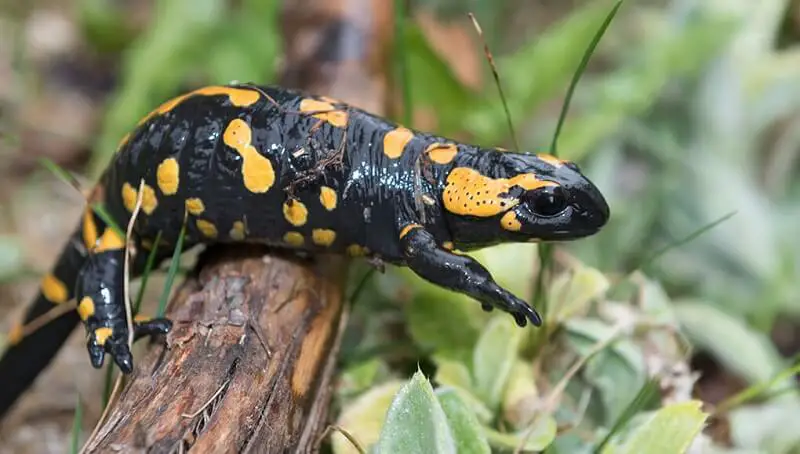 Facts About the Fire Salamander
October 17, 2022
Down syndrome is a common chromosomal disorder in humans. It is associated with cognitive delays and certain physical characteristics, along with a higher risk for certain health problems. If you notice some features that indicate down syndrome in your dog, here's what you should know about it.
What is Down Syndrome?
To answer this question, you first need to understand what down syndrome is.
In every cell of the human body, there is a nucleus, where genetic material is stored in genes. Genes carry the codes responsible for all our inherited traits and are grouped along rod-like structures called chromosomes. The nucleus of each cell usually contains 23 pairs of chromosomes, half of which are inherited from each parent. Down syndrome occurs when a person has an additional full or partial copy of chromosome 21.
Features associated with Down Syndrome
The presence of this additional genetic material has a wide range of effects. People with down syndrome may have some degree of intellectual impairment, but it varies between individuals and is usually mild to moderate.
There are some common physical features of down syndrome, such as weak muscle tone and a line along the palm.
Although some of these traits may be common, they are not universal. Although children and adults with down syndrome may share some common traits, they look more like their immediate family members than each other.
Can dogs suffer from Down Syndrome?
Genetically, dogs and humans have many similarities, but there are some important differences. For example, humans have 23 sets of chromosomes, but dogs have 39 sets of chromosomes.
You might also like my articles on:
Down syndrome occurs when there is a complete or partial copy of chromosome 21. Such duplication of the entire or part of chromosome 21 would have different effects on the two species.
Simply, the answer is: No. The condition of Down Syndrome has not been identified in dogs. Three explanations are possible:
These types of chromosomal abnormalities usually lead to a short lifespan in dogs.
Genetic tests needed to identify dogs with Down Syndrome have simply not been performed.
This condition does not really exist in dogs.
Conditions that resemble Down Syndrome in dogs
Congenital or developmental conditions that have some clinical similarities to Down Syndrome are commonly diagnosed in dogs.
Congenital hypothyroidism is a good example. This condition is caused by low or absent levels of thyroid hormone at birth and early life, resulting in a combination of the following:
Slow growth, eventually resulting in a small stature;
Big and prominent tongue;
Short limbs;
Weak muscle tone;
Delaying in opening the eyes and ears.
Other conditions that can be confused with Down Syndrome in dogs are:
Pituitary nanism;
Congenital hydrocephalus;
Growth hormone deficiency;
Portosystemic shunt.
How to manage a special condition of the dog
Unfortunately, there are no treatments available to cure genetic defects in dogs. Despite this, the owner of the affected dog can give him as normal of a life as possible, with special attention.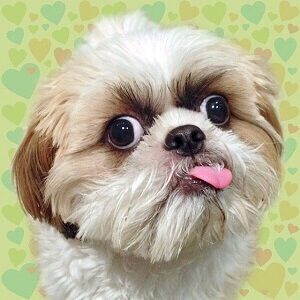 Protein-rich dog foods will help your dog strengthen and repair the lost muscle tonus. Some affected dogs may have allergies to processed foods. It is best for your veterinarian to check the ingredients for your dog's food to avoid worsening the dog's condition.
A lot of physical exercises such as walking daily, training for dog tricks, and even sports such as Frisbee, will help a dog strengthen its heart and bones. Again, however, a veterinarian should be consulted on an exercise plan for a "special" dog. If a dog has congenital heart disease, too much exercise can cause more harm than good.
As maintenance, your veterinarian may also recommend regular checks and prescribe vitamins or medications to keep your dog's system functioning well. Doses and time of administration should be strictly observed, as the dog's body may react differently than that of a normal dog. If you suspect an allergy to medicines, for example, if your dog has seizures, itching, or panting after taking them, take your dog to your veterinarian immediately.
Life with a "special" dog may seem a bit difficult, but in reality, it has its advantages. Those who have taken care of dogs that are different are quite happy and fulfilled about being able to raise these dogs normally. For some, just the thought of being able to extend the lives of their "best friends" in ways they couldn't have imagined is a miracle. Some owners of special pets have become nurses or health practitioners for both humans and animals because of the self-education capacity they have developed.
Owning a dog with special needs
Caring for your dog with genetic defects can be more of a gift than a burden. Living a normal life is possible if the dog receives appropriate medication and guidance. Caring for such a dog is not an easy task and requires emotional maturity. Owning a special pet will allow a person to accomplish so many things, including his capacity for love, attention, and worry.
Who knew that despite the circumstances, one can give a dog the life it deserves? Who knew that caring for a sick dog could turn into a course in nursing, somehow? Such achievements can occur to those who are faced with unusual living conditions, such as a dog with special problems. As it is always said, those who go through the most difficult situations are the ones who come out the strongest in the end.
If you have noticed any of the above symptoms in your dog, talk to your veterinarian. He may recommend an appropriate diagnostic plan to see if your dog has health problems and may offer treatment recommendations once a diagnosis is established.